Coverage Map of Metro by T-Mobile & How to Boost your Weak Signal
Sep 11, 2019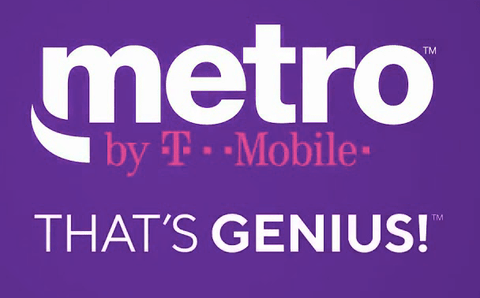 Learn how to boost your Metro by T-Mobile signal in your home, office, or vehicle using our coverage maps and cell phone booster recommendations. The most economical T-Mobile cell phone booster starts at $299.
Meet Metro by T-Mobile, your new and improved prepaid cellphone service provider. Previously called MetroPCS, T-Mobile has done a lot with this brand since they purchased it six-years ago. Find out why so many customers are ditching other prepaid phone plans to come on board with Metro.
A better prepaid cellphone experience through Metro by T-Mobile.
Get the best of both worlds - A prepaid wireless plan with great coverage and no annual contracts? That is Genius.
Metro by T-Mobile is a definite showstopper when it comes to prepaid cellular plans. They have the power and speed of the nation's second largest cellular network behind them. And Metro gives you the service you want without a hefty price tag.
Metro ditches the prepaid phone plan stigma.
Most prepaid phone plans come with limited smartphone options and plan features. But Metro brings it all. Select from T-Mobile's wide array of premium smartphones. Then pick the plan that works best for your data usage and your wallet. It is almost too easy.
They have got something for everyone. If you're looking for a low-cost prepaid package, they offer plans starting at $50 with 10 GB of high-speed data. Packages grow from there with the top line being their unlimited data plans. These offer speed and performance, as well as 15 GB of wireless hotspot data, and exclusive features.
Also, when you sign up for an unlimited data plan with T-Mobile's Metro, you get access to awesome perks that are designed exclusively for their prepaid customers. These perks include free cloud storage from Google One, 15 GB of hotspot data, and a free Amazon Prime subscription. Perks and features vary by plan.
What's the downside to Metro cellular plans?
While the new brand is great, it still has the typical industry caveat of slower download rates. This means that if you use excessive data each month, you might notice a slowdown. With that said, it is important to consider the fact that their threshold for over usage of data is generous at 35 GB per month.
As a Metro customer, you would get access to the full T-Mobile nationwide network. But, T-Mobile does prioritize their main brand customers over those with their prepaid services when it comes to data distribution.
What does this mean to you? You might notice a data slowdown during high congestion times such as major sporting events or holidays. Most customers state that the slowdown is hardly noticeable, but it should still be considered.
As you can see, there are a few limitations to consider before signing up with this prepaid service provider. But when weighed against their many benefits - including their massive coverage area—Metro appears to be a solid choice when it comes to prepaid services.
What does the Metro by T-Mobile coverage map look like?
Second only to Verizon, the coverage area by Metro is quite extensive nationwide. Their 4G LTE coverage is reflected in dark purple and their 2G / 3G service is reflected in light purple (see last map below).
Breakdown of Metro by T-Mobile's coverage maps by speed.
If you're finding it hard to differentiate the coverage areas by speed on the first map, these next two maps will help.
The 4G LTE (only) coverage map for Metro by T-Mobile.
The map right above shows the 4G LTE cellular coverage you will get under T-Mobile's prepaid plans with Metro.
The 2G / 3G (only) coverage map for Metro by T-Mobile.
The map right above shows where you could encounter 2G or 3G service areas. These are outlying areas where there are low population numbers. There's no plan to phase out or discontinue 2G & 3G services as yet.
You can also check Metro by T-Mobile Coverage by Zip Code or Pure T-Mobile coverage by Zip Code.
Extend your signal strength and increase data speeds without changing your Carrier nor Plan.
If you're noticing weak wireless signal strength or slow wireless data speeds, we can help! We offer cell phone signal boosters for T-Mobile that will save you time and money. Either try an easy product selection tool to find the right one (at prior link), or browse all T-Mobile signal boosters. No need to change your plan and pay more each month. The cell phone booster utilizes technology to boost your cellular signal and improve mobile data speed within your home, business, or car!
MVNOs on T-Mobile's Network:
What is MVNO? MVNO stands for Mobile Virtual Network Operator. They are companies that resell services from major carriers that own and maintain their own wireless networks. MVNO's may resell from one carrier or more carriers. If they resell services from more than one carrier, it becomes obvious that they can offer even better cellular coverage than the single major carrier if they provide aggregate multi-carrier coverage to their subscribers. This may be news to many cell phone plan subscribers of both the major carriers, as well as MVNOs. Is your cell phone service through a major carrier, or is it through an MVNO? Check the list of MVNOs below, and the corresponding network services they resell.
| | |
| --- | --- |
| MVNOs | Major Carrier Network(s) Coverage They Offer |
| Consumer Cellular | T-Mobile, AT&T |
| MetroPCS | T-Mobile |
| MintSIM | T-Mobile |
| Net10 | T-Mobile, Sprint, AT&T, Verizon, U.S. Cellular |
| Project Fi | T-Mobile, Sprint, U.S. Cellular, Three |
| Red Pocket | T-Mobile, Sprint, Verizon, AT&T |
| Republic Wireless | T-Mobile |
| Simple Mobile | T-Mobile |
| The People's Operator | T-Mobile, Sprint |
| Ting | T-Mobile, Sprint |
| TracFone | T-Mobile, Sprint, Verizon, AT&T |
| Ultra Mobile | T-Mobile |
| US Mobile | T-Mobile |
T-Mobile Coverage By State:
Let us examine the percentage of each state covered by T-Mobile network. Please note that these are rough estimates and actual T-Mobile coverage area may vary greatly depending on many factors including topography, obstructions due to building materials, weather elements, etc.
| | | |
| --- | --- | --- |
| U.S. State | T-Mobile Coverage Percentage | Coverage in Miles |
| Alabama | 82% | 42,362 |
| Alaska | 0% | 0 |
| Arizona | 59% | 67,267 |
| Arkansas | 89% | 47,384 |
| California | 73% | 112,804 |
| Colorado | 60% | 62,951 |
| Connecticut | 98% | 4,957 |
| Delaware | 97% | 2,009 |
| Florida | 88% | 51,178 |
| Georgia | 91% | 53,450 |
| Hawaii | 63% | 4,311 |
| Idaho | 50% | 41,792 |
| Illinois | 86% | 48,518 |
| Indiana | 96% | 34,724 |
| Iowa | 65% | 36,871 |
| Kansas | 86% | 70,823 |
| Kentucky | 86% | 34,901 |
| Louisiana | 92% | 43,142 |
| Maine | 25% | 8,516 |
| Maryland | 93% | 10,187 |
| Massachusetts | 94% | 7,870 |
| Michigan | 85% | 50,470 |
| Minnesota | 88% | 78,171 |
| Mississippi | 69% | 32,667 |
| Missouri | 81% | 56,434 |
| Montana | 58% | 84,830 |
| Nebraska | 14% | 11,200 |
| Nevada | 59% | 65,646 |
| New Hampshire | 77% | 7,405 |
| New Jersey | 98% | 7,565 |
| New Mexico | 89% | 106,322 |
| New York | 84% | 41,270 |
| North Carolina | 83% | 42,103 |
| North Dakota | 84% | 47,103 |
| Ohio | 95% | 39,189 |
| Oklahoma | 94% | 66,012 |
| Oregon | 47% | 45,949 |
| Pennsylvania | 93% | 42,110 |
| Rhode Island | 91% | 1,078 |
| South Carolina | 96% | 30,060 |
| South Dakota | 76% | 58,602 |
| Tennessee | 75% | 31,704 |
| Texas | 86% | 229,252 |
| Utah | 66% | 55,161 |
| Vermont | 61% | 5,858 |
| Virginia | 82% | 33,277 |
| Washington | 63% | 43,012 |
| West Virginia | 42% | 10,214 |
| Wisconsin | 73% | 40,672 |
| Wyoming | 52% | 51,832 |
---
Share this post
---
---