Is your In-Building DAS Cell Coverage Future-Proof or Future-Ready?

Aug 16, 2018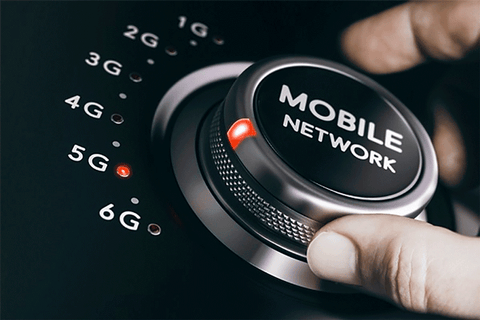 Modern-day buildings are rife with concrete, insulations, and thick weather-proof glasses - In short, everything that degrades the performance of your in-building wireless connectivity. Thankfully, technologies such as Distributed Antenna System (DAS) or Small Cells and Repeaters come to our rescue. But if you think of DAS, nothing beats the revolution that it has brought in to the world of in-building wireless connectivity.
Yes, it is true. A DAS can drastically improve your in-building cellular connectivity. But is your DAS future-ready?
Future-Proof?
Don't get us wrong - Most DAS today are future-proof. But what do you get when you're sold a future-proof DAS?
Communication technology is advancing at a lightning pace. The desire for businesses to stay on foot is only limited by the pace at which technology can process information. Granted your building uses a decent Wi-Fi technology, but how long before you need to get it replaced to match the pace with other businesses? How does a future-proof DAS help you here?
What is surprising is, most businesses are unaware of DAS's capability of handling a limited number of radio frequencies or carriers and a fixed capacity of the wireless load. If your DAS is future-proof, certainly the extension of its capabilities comes at a cost. You will need to get additional hardware installed and additional system engineering is done to sync it with your existing system without hampering the existing DAS system. We bet no one told you this, did they?
What does it mean to be future-ready?
Now the question is - How is a future-ready DAS different from the ones marketed as "future-proof"?
Full-Spectrum Support: As the LTE technology swiftly advances towards 5G and licensed spectrum is being augmented with unlicensed and the shared spectrum, your existing DAS should be capable enough to handle both the old 4G LTE and the newer 5G frequencies on a single hardware layer. A future-proof DAS will be ready to accommodate multiple hardware layers in order to meet your future needs including 6G expected to arrive in 2030. A future-ready DAS will cover full spectrum with its existing hardware, without any additional upgrade or installation. This is the crux of the difference between the two.
Public Safety Network Compliant: The NFPA (National Fire Protection Association) and IFC (International Fire Code) have stringent requirements in order for a building to comply with the public safety requirements. First responders need constant wireless connectivity at all times even in the most inaccessible areas of the building to communicate during emergencies. A complete DAS system should meet all the latest and the upcoming public safety requirements.
Capability to Handle Significantly Higher Loads: A modern-day building in full operation today faces an unimaginable network demand at its peak hours. Gone are the days when a decent download and email checking speed was all that employees required to function in a work environment. The youth of today has been brought up in times of multiple multimedia devices. Streaming large and digitally advanced multimedia, video conferencing and calling, and distribution of a large amount of data are some of the basic requirements of a modern workplace. Add IoT to this and you can assess the level of network support sophistication a DAS needs to achieve. If your DAS is future-ready, all this shouldn't be a problem for your existing DAS setup. A sophisticated DAS system provider can foresee the maximum capacity of a building and will ensure that it is able to meet it at no additional cost.
No Additional Investment: Wouldn't you feel cheated if your "future-ready" DAS still required you to invest a few thousand dollars to make it compliant with the latest network capabilities? If your DAS is future-ready, it won't. This practically justifies the eye-brow raising costs of a handful of future-ready DAS solutions in the market today. Of course, you can still choose to adopt a normal DAS now and leave the extra-costs for as, and when the need arises in the future. But it is essential to keep in mind that the technological advances in the world of wireless connectivity are certainly not moving backward. Moreover, as time passes, the costs of DAS upgrade are only increasing so what might cost you a few hundred dollars today might cost you significantly more in the future.
If you plan on growing in the existing market, there was never a better time to look out for a future-ready DAS than now. Building owners and managers have realized that cellular boosting technologies are here to stay, so more and more sophisticated "future-proof" DAS solutions are hitting the markets every day. However, our "future-ready" DAS is a full spectrum fiber based solution that is a long term solution which does not require more future investment if/when wireless technology evolves and expands. Is your existing DAS network ready to greet the future of cellular technology?
Call for FREE consultation:
1-855-846-2654
Or request quote for
Future-Ready DAS
to get started immediately.
---
Share this post
---
---