Komatsu Mining Corporation R&D Lab Cell Phone Booster Case Study
May 01, 2019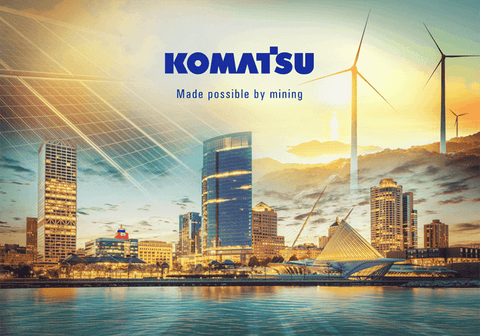 Location Details.
After facing serious cellular signal problems in their metal building with very poor cell coverage, if any, Komatsu Mining Corporation Research and Development Lab had one of the most powerful cellular signal boosters available installed by SignalBooster.com completely ending their voice, text and data signal problem.
Major Concern.
The client's building is a long metal structure more than 300 ft. long with another attached office building (75 ft. x 75 ft.) with walls made of cinder blocks. Throughout the metal building and cinder block-walled building, cellular penetration was very poor, if any. Browsing Internet with a Smartphone or calling and texting from mobile devices was impossible.
Solution.
A careful and intensive site survey was done to ascertain the main problem to help come up with the best possible solution. Due to significant problem with no cellular penetration in both the central core cinder block walled labs and the long metal building, SureCall Force 5 2.0 cell phone signal booster with 7 dome and 2 panel antennae was selected. The survey also helped establish the best route for the cable, antennae systems and amplifier placement areas.
Installation.
Exterior Antenna Installation
As indicated, the choice signal booster was SureCall Force5 2.0 cell phone signal booster with 7 dome and 2 panel antennae. The 4-dome antennae went into the office building with one set covering the interior labs surrounded by cinder block walls. The other 3 covered the other offices (break room and work cubicles).
Long Hallway with Cubicles
The 200' x 15' x 8' ceiling internal hallway in the R & D area was covered by three dome antennae. An additional panel antenna was included at the end of the hall which densified coverage in the completely open area (100 ft. long x 60 ft. wide) where a giant earth moving equipment is operated.
Internal Hallway with Dome Antenna
Other panel antenna was added on the second level above the hall to densify coverage in two landings.
Force5 2.0 Amplifier Being Installed
Results of installing SureCall Force5 2.0 amplifier kit.
Installation was highly successful and the selection of SureCall Force5 2.0 and its elaborate 7-dome and 2-panel antennae system is highly effective in ending poor cell signal and dead zones. Workers can now access full bars on their Smartphones and enjoy zero dropped calls, smooth texting and top speed data processing.
Conclusion.
Going through the same cellular signal problems in your commercial building, offices, home or other structure? No matter what it is, you can easily, rapidly and effectively end dropped calls, problematic texting and low data speeds wherever you're in United States - in cities or far-flung rural locations. Let us know your location, what your main problems and concerns are, and we will recommend the most efficient and proficient cellular booster system once a site survey has been done. In our quote, both installation and equipment will be included to help you deal with the signal problem fast and effectively in your property, home or commercial building.
---
Share this post
---
---