Signal Boosters Save Lives and Property During Weather Emergencies
Jan 20, 2020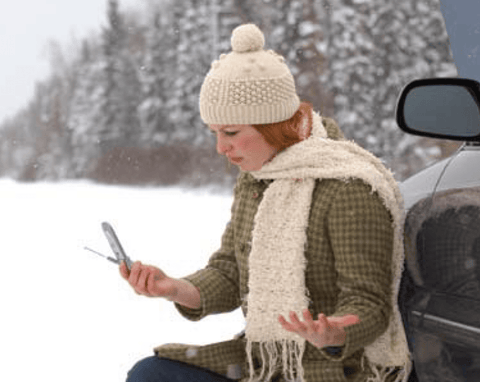 During weather emergencies, cellular signal boosters ensure vital communications stay open to create a crucial link between emergency first responders and storm victims and their families. A cell phone signal amplifier system provides first responders with reliable communications to ensure lives are saved and property damage is prevented, even though some cell towers may be knocked out. This was the case in 2012 when Hurricane Sandy swept through the Caribbean and into the East Coast of the United States.
The resilient nature of cellular networks means mobile phones and other devices have become the vital communications link we desperately need during weather-related disasters. Signal boosters provide users with strong and reliable cellular signal in areas with typically poor or non-existent signal. Should nearby towers become inactive due to a storm, hurricane, or other extreme weather condition, a signal booster has ability to access signal from towers further afield.
Today, first responders have in-vehicle signal boosters installed to ensure access to reliable cellular signal for data transfer, including a backup for voice communications, required for coordinating emergency rescue and response operations.
Owners of private vehicles also have in-vehicle signal boosters installed to resolve the issue of dead zones in rural, suburban and urban areas. Signal boosters have the ability to create a reliable, strong cellular signal from a weak signal, giving device users access to the latest online weather information and allowing them to communicate with loves ones or call for emergency assistance if required.
The value of cellular amplifiers during hurricanes and storms is immeasurable. In 2011 when Hurricane Irene pummeled the Caribbean and East Coast of United States, the only mariners capable of maintaining cellular signal communications as the eye of the hurricane passed just 12 miles east was the crew aboard a signal booster-equipped vessel near Compass Cay in the Bahamas. Because the cell signal originated from another island, the signal was too weak for voice calls; however, the crew was able to send and receive text messages. Weather updates were received via text from Florida, which were relayed via radio to other boats in the area.
And again, in 2005 when Hurricane Katrina battered New Orleans, cell signal boosters were instrumental in facilitating recovery and clean-up efforts. Katrina had knocked out most cellular services; however, while endeavoring to restore power, utility vehicles were able to access cell phone signal from undamaged yet more distant cell towers across Lake Pontchartrain to assist in coordinating repair work.
For over a decade, SignalBooster.com has been leading the way in enhanced cellular coverage inside homes, buildings and vehicles. With a wide and impressive range of cellular signal boosters to tackle worst-case scenarios of blocked cell coverage, SignalBooster.com ensures everyone, everywhere, has easy access to indoor, mobile, and M2M (machine-to-machine) communications.
Most signal boosting products sold are proudly designed, manufactured, assembled and tested in United States. All cellular boosting devices are fully compliant with FCC Regulations and Industry Canada certified. The patented microprocessor-controlled boosting technology ensures cell sites are protected by ensuring no network interference occurs, whether it be due to site overload or oscillation.
---
Share this post
---
---