Signal Booster Supplier SignalBooster.com has Moved to New Location
Jan 01, 2019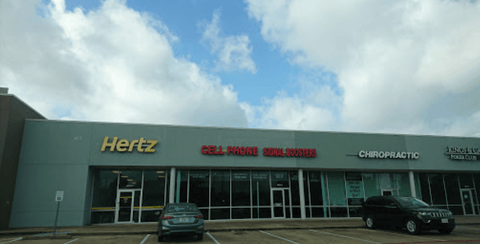 In order to serve you better, SignalBooster.com, your wifi and cell phone signal booster supplier, has moved its retail store to a new location. The move was completed at the start of the new year on the new year's day, January 1st, 2019. With limited parking spaces at our previous location, it was hard for many to find a parking spot in front of the retail store. The new store has ample parking area to make it easy to visit our storefront.
Fortunately, a cell phone signal booster for new location is not needed because we consistently have 4-5 bars inside. This enables our smartphones to provide clear phone conversations and fast LTE data transfers for using Internet on cellphones. We were not as lucky at our previous location which had lousy cellular coverage inside. With no signal inside, we had to install a cell phone signal booster there. If you have a similar problem in your new home or new office, come visit us to see our new facility. Let us resolve your cell phone signal woes. Experience the benefits of in-building and automotive mobile phone boosters for your home, office, or vehicle.
Here's our new address: 9099 Westheimer Suite G, Houston, Texas 77063.
Come talk to us if you have bad cellular reception indoors or in your car/truck. If you do not live nor work near Houston TX, we do ship our products nationwide across United States and Canada. We will help meet all your wireless connectivity enhancement needs. Satisfaction guaranteed, or your money back within 60 days of purchase. Nothing to lose, and signal bars to gain. We hope to see you soon.
- The Team at SignalBooster.com, your wi-fi and cellular signal booster supplier.
---
Share this post
---
---