RF Splitter (4 Way, 50 Ohm, Low PIM)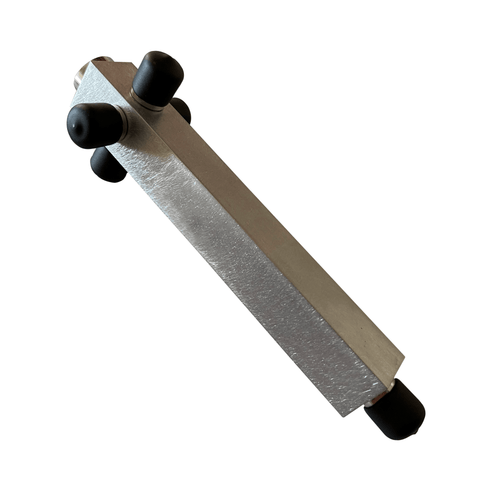 RF Splitter (4 Way, 50 Ohm, Low PIM)
Regular price

$75.00 USD

Sale price

$39.99 USD
Best Price Guarantee. [1, 2, 3]
Buy Now, Pay Later with No Interest if paid in full within 6-12 months. Choose Klarna payment option at the checkout for details of this, and other long-term low-interest financing options.
Free Lifetime Support. SKU / Model: AFCCS0727S4CNFM3
Best Price Guarantee [1 2 3]
Call for FREE consultation:
1(855)846-2654
Need installation quote, or help with designing a custom solution? Submit a request for quote.
Description
Reviews
Questions & Answers
Make An Offer
Warning
Description
Product Description
Premium quality RF Splitter (4 Way, 50 Ohm, Low PIM) is used to divide a signal evenly between 4 output ports. It is weather-proof and can be used for indoor and outdoor installation. This is our premium signal booster custom model # 3 inventory item: RF Signal Splitter/ Divider/ Combiner (Four Way, 50 Ohm, Low PIM) with UPC 697691010588.
This signal splitter is compatible with any 50 Ohm cell phone booster and repeater including Uniden, Hiboost, SureCall and Wilson weBoost Electronics. It is typically used to connect several indoor antennas to a single booster. They are also often used to couple or "stack" four exterior antennas together to increase gain or shape signal coverage. Thus, it is also called, Signal Combiner, Consolidator, or Aggregator.
This wide band splitter operates on all cellular bands from 698MHz to 2700MHz. This design allows it to be used with many frequency bands making it useful for many applications including 900 MHz and 2.4 GHz WiFi and wireless video systems. The low PIM rated cavity splitter delivers low insertion loss and VSWR.
Features.
Compatible with any 50 Ohm Cell Phone Signal Booster, Amplifier and Repeater.
Full Band Coverage (698 MHz to 2700 MHz).
Low VSWR and insertion loss.
Weatherproof.
High Directivity.
N Female Connectors (50 Ohm).
Low Passive Inter Modulation (PIM).
Applications.
Operates for all carriers.
2G, 3G, 4G and LTE Cellular.
Indoor and Outdoor use.
CDMA, LTE, UMTS, GSM and AWS.
Uniden, Hiboost, SureCall and Wilson weBoost Boosters.
802.11b/g/n WiFi, WiMAX.
Distributed Antenna Systems.
Splitting Radio Frequency Signal Strength.
Combining Radio Frequency Signal Strength.
Specifications:
| | |
| --- | --- |
| Frequency Range | 698-2700 MHz |
| Insertion Loss | < 6.3 dB |
| VSWR | < 1.25:1 |
| IMD3 | < -150dBc @ 43dBm x 2 |
| Impedance | 50 Ohm |
| Maximum Power | 200 Watts |
| Connectors | 5 x Type N-Female |
| Dimensions | 9.4 x 2.4 x 0.97 Inches (239 x 61 x 25 mm) |
| Temperature Range | -7.6°F – 131°F (-22°C – 55°C) |
| Weight | 0.46 lbs. (0.16 kg) |
What does Low-PIM Splitter Mean?
To understand what Low PIM splitters mean, we must first understand what is PIM or Passive Intermodulation.
What is PIM and What Causes It?
PIM stands for Passive Intermodulation. In wireless infrastructure, PIM is measured in dB's and typically occurs when two or more signals are present in a passive, non-linear element or device, such as a DAS solution. PIM occurs when signals mix together in elements typically expected to operate in a linear manner, thus generating unwanted signals related to the original signals.
PIM has become a growing concern for cellular network operators, with problems occurring due to the ageing of existing equipment, when installing new equipment, or when co-locating new carriers. It's of particular concern when duplexing new carriers into old antenna runs.
This intermodulation distortion occurs in components typically described as linear, such as antennas, connectors, and cables. However, these devices are capable of generating intermodulation signals at -80 dBm and even higher when exposed to high RF powers found in cellular systems.
For cellular operators trying to maximize the reliability, capacity, and data rate of their network, not to mention their return on investment, PIM is a very serious issue.
As the industry decides on the new "standard" RF connector, let us look at the difference between low PIM and high PIM.
Low PIM means happy customers and improved revenues for carriers, because users receive strong signals with more bandwidth.
High PIM means lost customers for the carrier, because the end-user receives limited bandwidth and poor cellular reception.
What Does This Mean?
It means that, from a hardware point-of-view, the design intention of every connection must be to minimize PIM and all connections must be tested to ensure correct installation. PIM testing is all-important to both design and installation processes to ensure top performance from the system. With today's high-speed digital data communications, PIM testing has become critical. Because high transmitter power creates PIM, on-site testing should be carried out either at, or above, regular transmitter power levels to ensure PIM issues will be revealed.
Reviews
Questions & Answers
QUESTIONS & ANSWERS
Have a Question?
Be the first to ask a question about this.
Ask a Question
Data Sheet / User Guide
Make An Offer
Warning
Note: For any signal booster to help, outside signal strength must be at least -110 dB or there must be a clear line of sight to a cell tower that is within twenty miles. Before ordering, please check outside signal level in decibels or ensure that you can make and hold a phone call at any good spot outside where you can mount an exterior antenna. Square footage stated in signal booster listings is based on good signal outside. If it is any weaker, the boosted sq. ft. area will be considerably lower, accordingly.
Kevin K. of Anderson, California gave the following review:
Website is easy to use with plain straight forward info but could have had more on testing signal strength to make sure you get a strong enough booster.
Therefore, please note that stated sq. ft. coverage is based on good signal outside. For best results: If outside signal is weak, we suggest choosing the next higher sq. ft. coverage kit. If outside signal is very weak, we suggest choosing the kit with even more higher sq. ft. range bracket. Basically, higher the sq. ft. bracket, the more powerful the signal amplifier with greater Gain as well as higher uplink and downlink output power.
If outside signal is too weak (weaker than -110 dB), submit request for cell coverage solution assessment. Upon receipt of questionnaire, we will perform residential or business site survey. This will help us determine the system that is needed to improve cell coverage. Then, we will create system design using that system such as femtocell, active or hybrid distributed antenna system (DAS), or other carrier feed signal enhancing method available that will work at your signal-challenged location. Finally, we will schedule for installation after equipment and installation service quote has been approved by you, or your company.
For non installation-included kits: Most home / office / building cell signal booster kits only include bracket to mount exterior antenna on outside wall, edge of roof, or existing pipe up to 2 inches in diameter. Mounting pole not included with most kits, unless stated specifically that it is included for free. Therefore, a mounting post must be purchased separately if you will require it to mount exterior antenna.
---
Related Products