App to Check Cellular Signal Strength on Android & Apple iOS Phones
Sep 30, 2019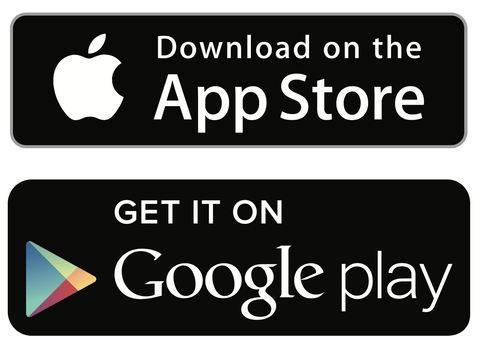 Of course, everyone would love to have an iOS or Android cellular signal boosting application. While the technology is not yet here, you can use the top Smartphone apps to accurately check the cellular signal strength. Even locating the closest possible cell tower isn't hard at all, especially if you continually have to deal with bad and unreliable cell phone reception.
Not network bars, please!
While Smartphones may have their differences, each can show the kind of coverage around and its strength. When it comes to cellular signal strength, we're not referring to the number of bars on the phone. In essence, you cannot rely on bars only to know the kind of cellular coverage you have. They are highly dependent on the type of Smartphone on your hands, the network carrier, geography and many other factors.
For instance, while Sprint might have three bars in your current location, T-Mobile or Verizon might have one or two. Of course with more bars on your phone the reception might be better but you cannot really use it to check the reliability and uniformity of signal strength around you.
For precise cellular coverage readings you need to use a different process to reliably know the decibels (dB) and do something about it if you have to. In the process, fixing the bad and unreliable data, voice and text networks will be so easy.
Best and worst cell signal levels.
Before you look into apps to check the reception strength around you it is important to understand what the best and worst case scenarios in terms of cell signal entail. Decibels (dB) are used to measure cellular reception even as signal strength is essentially examined using dBm (decibel milli-watts).
Decibels may be superb at moving over an extended geography, but can be affected easily and highly interfered with. When it comes to dBm though, they offer a reliable, consistent and usable measure of reception. They aren't easily interfered with or biased to a specific Smartphone model or cell carrier.
All Smartphone signal statuses fall mostly between -120dBm (worst) and -50dBm (best) frequencies. Every such device across North America and practically anywhere has to roughly fall within that range. In essence, signal strength in your Smartphone from worst to best is as follows:
Weak signal (-120 dBm to -100 dBm).
Below average coverage (-100 dBm to -80 dBm).
Good coverage (-80 dBm to -65 dBm).
Better coverage (-65 dBm to -50 dBm).
Best coverage (-50 dBm)-Usually so when the phone is very close to a cellular tower.
Top apps to check cellular strength.
LTE Discovery
Obviously the best application for Smartphones for the job, it offers a unique way to read, detect and understand signal strength. With practical features, LTE Discovery comes with visual log automation, band identifier, and analyzer for CDMA/3G, 4G and LTE data, including ease of use and a user-friendly interface simple to navigate. From knowing where the closest tower is to decibels around, the app is worth every minute you spend on it. The only problem is that it's strictly for Android Smartphones and an iOS devices app is yet to hit iOS app stores.
Network Signal Pro
Apart from ease of use, Network Signal Pro is a quality app offering an efficient brief of your cell network. It allows you to see a lot, including the cellular reception through the intensity meter plus mean reception levels in a graph, decibels and percentages of critical entries. Through the provided map you will see the geography of the cell tower and lots of details on the kind of connection your phone has. The Pro version is populated with millions of cell tower entries, signal tracker usable with Google Earth and superb signal strength and WiFi visualizations. The app is also available for Android users only.
Network Cell Info Lite
Also highly rated, this cell reception strength measuring tool offer so much, including covering all manner of cell networks like LTE, CDMA, HSPA+, EVDO, ECDMA, HSPA and EDGE. It comes with a map indicating where the current coverage is located plus all networks and cellular receptions around the same place. Numbers in a unique shade offer a peek into the network status and strength, making it an app that is quite easy to use.
Even problems with connection are given a white or red color while a strong reception is indicated by a flash of Green. While Green is what to aim for, other color meters are provided, such as yellow and orange. The app, also available for Android users only, avails RSSNR (Reference Signal-Signal to Noise Ratio) details, which give a peek into the noise of the Smartphone line in decibels, among other things.
Open Signal
The reception around is clearly indicated in this app in a graph form, demonstrating the 3G, 4G and WiFi coverage within a given space. In the graph, you can also point out WiFi routers within your locality as well as their ease of use in terms of access. The graph also offers a peek into the Smartphone antennas around, while displaying the power of the signal, speed of data and consistency from cell towers. Open Signal also gives a glimpse into maps showing details on 2G, 3G and LTE 4G networks. Unlike the other mentioned apps, it's available for Android and iOS Open users.
CoverageMap by Root Metrics
Root Metrics offer an Android and iOS cellular application superb for testing networks. It comes with unique new features having been updated further at release. You can use it to see how different networks are performing in your locality. An enhanced user interface makes it easy to select the settings and options you need prior to testing anything.
The tool also offers insights on how you're using your mobile device on a daily basis, automatic performance testing and much more. Even so, the app is superb for those who live in populated localities and might not offer much for those living in thinly populated terrains of the US and Canada.
How to check signal status more accurately, without any app?
There're two more ways to check signal strength accurately without any apps.
A. Signal Meter.
One method is to use a signal meter. It is by far the most efficient way to check signal strength of all carriers, not just the one proving service on your smart phone. Watch the video below that shows how to use it.
B. Put your phone in the 'field test mode'.
At times, you might not have the benefit of an app capable of helping you to accurately check the performance of your cell signal. While the apps offer more features to help you understand your reception further, you can still know the signal strength with just your Android or iOS device. It involves putting your phone in what is called within wireless industry lingo, the field test mode. Read below to see how to do so, in brief. Or checkout our extensive guide at preceding field test mode link, if your phone version is not compatible with the following methods sequenced below.
iOS device (iPhone)
If WiFi is on in your iPhone switch it off and go to "Settings" and find "Control Center". Choose "Phone", open the application and select "Keypad" where you need to add "3001#12345#" as it is and call it.
Right away the "Field Test" dialogue box should come up. From the menu choose "LTE", pick "Serving Cell Meas" and select "rsrp1" or "rsrp0".
Any of them will have numbers with a negative before them in dBm, which is essentially the signal strength of wherever you are.
Android Smartphones
Do you own an Android phone? The process is way simpler in Android Smartphones.
Go to the "Settings" (not all Android phones are the same and the Settings isn't always the same across the board) and look for "About Phone". Find "Network" and select "Status" (in some devices Network isn't there so you just need to head to the Status directly).
In "SIM Status" choose "Signal Strength" and read it, usually a negative number between -50 and -120 in dBm and asu units.
If you can find "Field Test Mode" in "Settings" in your Android Smartphone simply pick it and move around to see the reception strength in the place.
While you can actually use your device to check the Signal Status, apps offer a better experience. They also include so many other tools that measure signal strength, phone networks, status and overall phone performance, among others.
---
Share this post
---
---