THE Best Signal Booster for Wi-Fi
May 19, 2019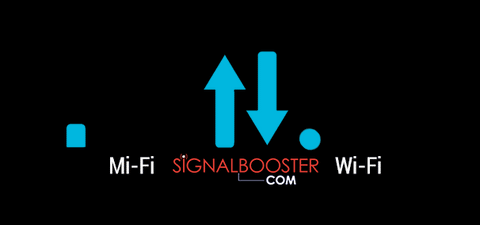 Building materials like metal or concrete walls, and even tinted glass can interfere with Wi-Fi signals and create areas where there is no coverage at all, or the signal is weak.
This problem can easily be solved by using one of our range of Wi-Fi range boosters and Wi-Fi range extenders that work to provide many advantages. These devices have been designed specifically to connect to your network to mitigate these common problem and create a stronger Wi-Fi signal with improved speeds and fewer coverage gaps. Wifi extenders boost security camera signal reception as well as help with many other apps that rely on Wireless Fidelity (Wi-Fi).
While we carry only the best wifi boosters at warehouse prices that are perfect for their relevant applications, there's one that has emerged as most popular because it meets requirements for most households. Of all the Wi-Fi signal booster and extenders available from SignalBooster.com, the High Power Wi-Fi Router (MU-MIMO) sells the most probably because it is the most versatile. This wireless wifi extender and speed booster unit can handle Multiple Users (MU) at the same time. It also caters for Multiple Inputs and Multiple Outputs (MIMO). If your household or business needs a router that has to take care of multiple devices, this Wi-Fi booster definitely makes sense. 
The built-in Athena 2600 R2 acts as a long range wifi broadcaster. It includes a powerful Quad-Core 1.3GHZ Processor with 16 top amplifiers and four high gain antennas. This allows the Wi-Fi booster to deliver reliable Wi-Fi performance, speed and range even in areas with demanding networks to that have to serve diverse connected devices. This wifi box would extend coverage the best in medium size homes and offices.
The built-in RTA 2600 features makes the booster capable of hitting speeds of 2.53 Gbps thereby eliminating buffering or lagging problems. Many different devices can receive data simultaneously for uninterrupted streaming speeds that is up to four times faster. The router ensures problematic Wi-Fi zones are a thing of the past and allows you to enjoy your mobile devices to the full extent.
Features:
Provides long range Wi-Fi coverage around an entire building. Eliminate problematic Wi-Fi areas in your office or home via low-noise highly powerful amplifiers, high gain top-notch antennas and a wall penetrating signal.

Includes 16 outstanding amplifiers and 4 powerful antennas.

Incorporates a USB 2.0 and USB 3.0 to connect flash drives and hard drives.

Beam-forming tech strengthens Wi-Fi networks for any device connected.

Multi-user Multiple Inputs and Multiple Outputs technology ensure data is shared at 4 x the normal speed to provide uninterrupted, fast gaming, downloading and movie streaming for multiple users anywhere.

2.53 Gbps Wi-Fi speeds allow flawless 4K and HD content streaming on multiple devices.

Provides total control for parental security, guest networks, and is able to set up to 8 extra Wi-Fi networks to serve conference and guest rooms securely.

Features increased bandwidth to cater for extra devices for diverse rooms.
Make slow Wi-Fi speeds and limited coverage range a thing of the past. Try our risk-free WiFi boosters today, with a 60-day money-back guarantee
---
Share this post
---
---