Cellular innovations include signal boosters - A must-have accessory.
Jul 09, 2018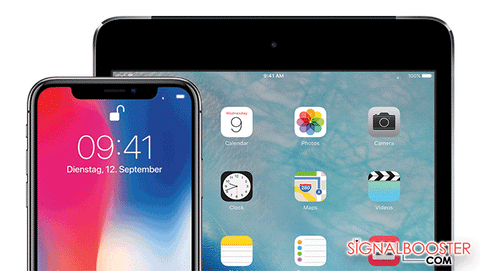 Why have cell phone signal boosters become so important today, and who really needs them?
Owning a cell phone today is not a luxury - it is a necessity for most people (dubbed as the the 4th utility). And, as much as we need electricity, gas, and water, so too do we need Internet for our entertainment, news, our play, and our work. Today we lead very mobile lives, and for many reasons it has become imperative that we have easy access to a reliable cell phone signal. Today, however, modern infrastructures constructed with energy-saving materials are impeding cellular reception. And, the problem increases when there are multiple floors involved.
Many homes today are only using cellular phones (no landlines) which means that these people are relying entirely on their cellular phones for communication. For many reasons, including safety, cell signal reception becomes vitally important.
Dropped calls is just one aspect of unreliable cell signal, but this is not the only problem. Some people have no reception inside their office or home at all.
In today's business world the 9-to-5 work-day scenario simply doesn't exist anymore. People are doing business everywhere and at any time. It is simply not "good business" when poor signal strength interferes with your work productivity. With unreliable cell signal your productivity is reduced, your level of service is reduced, and your customers won't be too impressed, thus damaging your sales and brand image.
If you have teenagers you probably have more than one cell phone in your home. The larger the home, the more areas there are to block cell phone signal. Today's modern homes have basements with thick concrete walls that block signals, while others have clay roofs, plaster walls, and more modern building materials like insulation, roof membranes, and low-E glass.
All above scenarios require an indispensable cell phone accessory - a signal booster. It is required not only to achieve reliable cell signal just for conversing and staying connected to news and events, etc., but also to ensure the safety of people within buildings.
First responders require reliable cell phone signal to do their jobs efficiently, and this means having good signal coverage throughout an entire building. Not only inside homes and offices, but it is also needed inside cars, trucks, RVs for people to be able to summon help on the road, whenever needed in an even of an accident or medical emergency.
Our cell phones have become the centerpiece for all our content, both business and pleasure. Most of us have become entirely dependent on our mobile phones. A cell phone signal booster empowers people because they know they have access to reliable and quality signal and they will never miss an important email, phone call, or news item again.
A cell phone signal booster is the perfect way to improve not only the reliability but also the quality of the cell signal you receive in your building or vehicle. Therefore, they have become a very useful and important cell phone accessory in this day and age. With highest ever cell phone penetration percentage in North America, their use is universal across all demographics and practically everyone can benefit from them.
---
Share this post
---
---