Wilson's weBoost Drive 4G-X Fleet 470221 Signal Booster Intro
Jul 19, 2018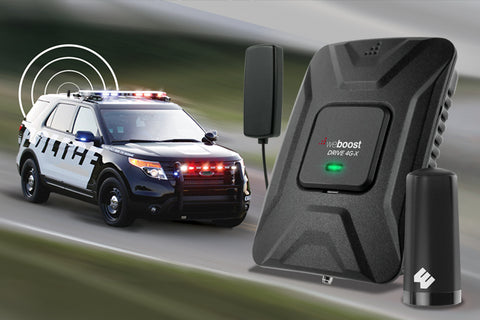 In 1968, Jim Wilson founded Wilson Antenna. The company began manufacturing and selling CB antennas and two-way radios for fleet drivers, particularly truckers. Wilson Antenna went on to become the market leader, and truckers considered Wilson's products a status symbol.
About Wilson Electronics.
When Wilson was working away from home in 1997 he experienced spotty cell phone coverage. This meant that he was unable to stay connected with his family. He then came up with an idea for a cell phone signal boosting system. It took three intensive years of research and development before he invented and then patented the very first cellular signal boosting solution. This is how Wilson Electronics was formed. Today, Wilson Electronics holds more than 40 patents for cellular signal boosters. It is still the industry market leader.
weBoost by Wilson Electronics Introduces New Booster for Truckers & Fleet Drivers On the Road.
With so many unique and innovative advancements in technology, it is perhaps surprising that we're still experiencing problems trying to maintain reliable and clear cellular signal when untethered from wifi-enabled or wired locations. We have, of course, made enormous progress in improving cell services in unreliable areas, even out on the open road. However, the lingering problem of loose cable or wire running from the vehicle-top antenna into the door liner was not very professional solution for commercial vehicles. Now Wilson Electronics has a new product to solve the connection problem for commercial vehicles. It is called the Drive 4G-X Fleet.
Available right now, the Drive 4-GX Fleet is the perfect solution for people who do the majority of their job from within their vehicle. You may have already heard of the Drive 4G-X that serves truckers and others who experience unreliable cell service when in their vehicles. This new product, the Drive 4G-X Fleet, has been designed specifically to serve drivers operating fleet vehicles. It is ideal for commercial and fleet vehicles, including trucks, delivery vans, police cars, and more. It hides the cable or wire underneath the permanent mount fixed vehicle top antenna.
As with other Drive 4GX models, this Drive 4G-X Fleet kit also offers a powerful, professional-grade 4G vehicle booster. It ensures better voice and data, improved voice quality, fewer dropped calls, and faster uploads and downloads.
What is the Difference between the Drive 4G-X (470510) and the Drive 4G-X Fleet (470221)?
Currently, there are two existing Drive 4G-X booster solutions, but the new Drive 4G-X Fleet (470221) differs in that the antenna is permanently affixed. For this reason, the antenna must be professionally installed onto the vehicle. The existing Drive 4G-X (470510) booster solutions use magnetized outdoor antennas, whereas the Drive 4G-X Fleet is integrated through headliner with an RG-58 cable. Because no cabling is being run through the vehicle door, the installation is secure and clean with no loose wires hanging on top of vehicle such as car, truck, van, etc. Secondly, the power supply in Fleet version is hardwired so that it stays on while the vehicle is running and turns off when the vehicle is turned off.
Who Can Benefit from the New Drive 4G-X Fleet?
It is imperative that truckers and other drivers have the ability to stay connected while on the road, allowing them to make emergency calls, use navigation apps, keep up with important email, and so on. The new Drive 4G-X Fleet cell signal booster is the perfect booster product for anyone making deliveries, managing navigation, data logging along their routes, and more importantly, for first responders who are completely dependent on reliable and clear signal.
How the Drive 4G-X Fleet Works.
In order to access data and voice signals the outside antenna reaches out to the cell tower.
The outside signal is received by the booster.
The outside signal is boosted by the amplifier by up to 32 times, then sent to the inside antenna.
The boosted signal is then broadcast by the inside antenna in the vehicle.
Where tracking apps are used to supply information on a vehicle's location, and data (like miles driven) is logged, drivers are able to maintain reliable telematics. This is all made possible by the Drive 4G-X Fleet which provides a reliable and clear cellular connection.
Besides improving signal by up to 32 times, the booster enhances 3G and 4G LTE signals for everyone in the vehicle. And, just like all cellular signal boosting solutions from weBoost, the Drive 4G-X Fleet is carrier agnostic. It operates across all Canada and United States wireless carriers including AT&T, Verizon, US Cellular, T-Mobile, Sprint, and more.
weBoost and Wilson Electronics.
Wilson Electronics stands above some of its competitors by offering a 3-year warranty on any product installed by a WilsonPro certified professional. Our products are all top-of-the-line, our customer service is superior, and we promote excellent installer partnerships. If you have any queries about the Drive 4GX Fleet and how it might improve your connectivity while on the road, please don't hesitate to give us a call.
---
Share this post
---
---