Funny Video of Horrible Cell Phone Signal Reception Problem
Apr 17, 2019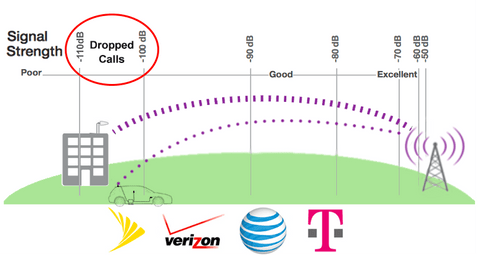 At one point or another in our lives, almost all of us have experienced that moment when the person on other end of our cell phone connection cannot hear us, or we cannot hear them (or both) due to horrible cellular reception. Here's a very funny and cool musical video that depicts that with entertaining music beats. This funny video sums up the frustration we feel when words such as "What?", "Hello?", or "I cannot hear you!" have to be repeated over and over. It can be very annoying, very funny, and even very aggravating depending upon the situation or from the way we see it from our perspective. Therefore, we would like to give you a cautionary note that the following cell phone signal video can thus be too funny, too aggravating, or too annoying for some to watch.
No need to put up with bad mobile signal:
Pick option below to proceed to find the solution for your wireless telecommunication connectivity problem right away. Or call toll free 1-855-846-2654 for expert assistance. Satisfaction guaranteed, or your money back in 60 days.
---
Share this post
---
---