Beaumont, TX House Cell Signal Booster Installation Case Study
May 15, 2018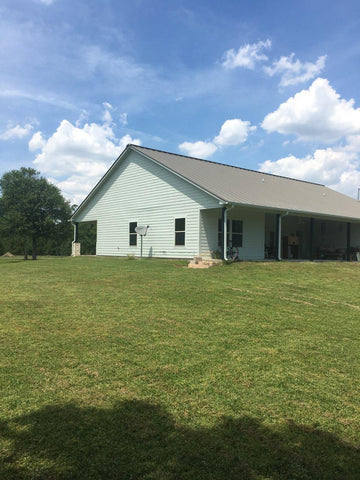 SignalBooster.com specializes in installing cell phone signal boosters for small homes, big homes, small/ medium/ large businesses in many industries across United States & Canada. In this case study, we take a look back at a project we carried out for a Texas resident, Craig G. in Beaumont, Texas.
Craig lives in Beaumont TX. Beaumont is about 140 km east of Houston. It has 118,296 residents. It is the twenty-fourth-most populous city in Texas. It is a popular university town. It is home to the Lamar University with more than 15,000 students.
The Problem.
Craig has a beautiful house in Beaumont, right in the middle of a sprawling farm. He has always struggled with weak cell phone reception at his house. Holding a conversation on the phone can be really difficult in some of the rooms, and there are far too many dead zones in the house for Craig's comfort.
But the main issue of contention for Craig has been the failure to get 4G LTE coverage at his house. He has a young family and as you might expect, kids these days cannot live without their iPhones. But for iPhones to really work their magic, you need fast mobile internet – or 4G LTE.
Craig contacted us at our office in Houston, TX with a simple request – do whatever it takes, just get me 4G LTE!
The Solution.
We sent out a couple of technicians to Craig's house, and it was clear what the problem was. The nearest cellular tower was at a fair distance from his house, and this made it very difficult to get a decent cellular reception – leave alone a 4G LTE coverage.
The solution was really quite simple: weBoost Connect 4G-X. View allweBoost Connect series cellular signal boosters. Our technicians installed the Connect 4GX cell phone booster kit at the house. This device enhanced both 3G and 4G LTE coverage indoors and outdoors, up to an area of coverage of 7,500 sq. feet.
Wilson Electronics is the company that manufactures weBoost Connect 4GX, which they sell under the weBoost brand. All of their products are "Designed & Engineered in USA". This device carries a 2-year manufacturer's warranty and 60-day money back guarantee from SignalBooster.com.
weBoost Connect 4G-X delivers stronger voice, text and faster data throughout the house. No more missed calls, no more missed emails. This device has been built to improve cell phone reception in large residential properties, such as Craig's home in Beaumont.
The Connect 4G-X supports all major carriers in United States and Canada. It improves voice quality and data speed quite considerably. It is easily one of the most powerful cell phone booster home kits.
The Result.
Since the installation of cellphone signal booster, Craig has been able to get 3 bars of signal in his home and can now stream video and use his Internet inside his home where he could not before. His family now gets to experience 4G LTE at its very best. They couldn't be happier about it!
About SignalBooster.com.
SignalBooster.com is a top-rated installer of commercial signal boosting and wireless solutions across North America. It is owned and operated by the Houston, TX-based Accessory Fulfillment Center, LLC. (AFC-Houston). We offer highly reliable installation services for large or small residential, industrial and commercial grade signal boosters.
Do You Have an Issue with the Cell Phone Reception at Your Residence?
Call for FREE consultation: 1-855-846-2654. Or submit details for quote of business or residential cell signal booster installation, to get started.
---
Share this post
---
---