Bellaire Main Fire Station's EOC DAS Installation Case Study
Aug 31, 2019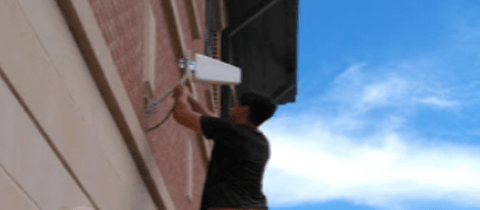 Location Details:
A critical installment and service provider, particularly during emergencies, Emergency Operations Center (EOC) within Bellaire Fire Station main center required a working cellular signal within the building to cater for cell services and serve people. However, the structural integrity of the building had affected the cell signal so much and a solution was needed fast to ensure emergency services didn't stop. A passive Distributed Antenna System (DAS) solution was found and cellular services from text, voice to data were restored perfectly well.
Major Concern:
As a center that deals with serious emergencies right at the heart of the Bellaire Main Fire Station, lots of people call requesting emergency response. However, the building's architectural integrity, which includes a metal roof and a masonry construction, had an effect on cell phone signal; getting text messages, calls or even data services was hampered by the poor and weak cellular signal. Essentially, it meant serious cases that needed rapid response couldn't be handled on time. An effective solution was needed fast.
Solution:
Our technicians undertook a comprehensive signal testing and site survey exercise that established the extent of the weakened and poor cell signal as well as the best solution required to end dropped calls as well as zero to very poor data and text service issues. The comprehensive site survey saw the HiBoost 15K Smart Link cellular signal booster recommended for its effectiveness in improving cellular reception on lots of devices, including Tablets, Phones and Hotspots.
Installation:
Our certified and experienced cellular booster technicians installed the HiBoost 15K Smart Link amplifier in the EOC building without any hitches.
Directional antenna installation:
Results:
Immediately after the installation, a reliable cellular service was accomplished, with the boosted weak signal now allowing people to make calls for aid, especially during disasters and emergencies as required. The problem was completely eliminated so well that during the recent flood emergency around Houston area, the cellular signal booster was able to keep EOC fully in operation during bad weather without any issue related to cellular reception.
Conclusion:
Are you unable to offer quality services due to a poor cellular signal around your home, business premises, industry or office? We're able to offer a tailored cellular signal booster solution to help you get back your data, voice and text services up and running again, and fast! Simply tell us your main cellular signal issue. An effective solution, after a comprehensive site survey and signal test in your place of work or home, will be recommended. Our quote will include all the installation requirements, including equipment to speedily get you back communicating effectively well again. Request DAS installation service, or call 1-855-846-2654 now.
---
Share this post
---
---