Cell phone signal boosters that hook to window in car or home
Aug 22, 2021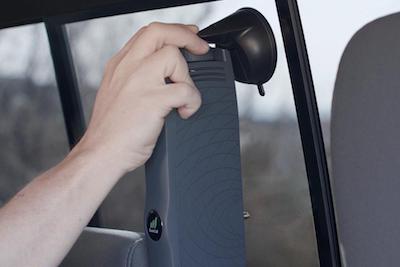 For most systems that use an exterior antenna, that external antenna must often be mounted on a roof, or on a high point on a wall. As you can imagine, mounting an outside signal booster antenna can be tricky, as it will involve getting on the roof and drilling holes somewhere to mount it. This would be especially challenging, or might even be downright impossible when living in a multi-storied apartment building.
Fortunately, there're smart phone signal boosters available where you don't need to mount an exterior roof mount antenna. These smartphone signal boosters have an antenna that simply attaches to the window, making installation a breeze. In this article, we will have a look at two window cellular booster models with window mount antennas – one for homes and the other for vehicles.
In-Home Window Mount Cell Antenna Signal Booster.
Single room window mount cell antenna booster kit is ideal for small rooms and office spaces. This plug and play kit is quick and easy to install in under 5 minutes. The boosted coverage area depends solely upon signal strength at the spot where antenna can be mounted against a window with best reception. Obviously, the devices such as cell phones and tablet computers need a subscription service with any USA mobile service provider, i.e. they have to have a working SIM card in the device.
Like the window cell phone booster discussed above, a small to large home window cell phone booster is also 3G and 4G / 4G LTE signal amplifier that will boost wireless reception for all carrier networks inside homes, apartments, offices and buildings. The strong connection will in turn reduce missed or dropped calls, and result in fewer incoherent conversations and fewer Internet hang-ups.
While these are not as powerful as our exterior antenna phone booster kits, the main benefit of these window phone booster kits is that they do not require installation of antenna outside. That donor antenna is simply hooked on to window facing outside to capture signals from far away cell towers. Installation hardware is included for mounting window antenna. This is helpful for those that cannot install antenna outside for one reason or another (apartment/condo association rules, office building regulations, skyscraper restrictions, etcetera).
All of the kits mentioned work with all carriers in USA, including AT&T Wireless, T-Mobile, Verizon Wireless and Sprint. Enjoy clear voice conversations, instantaneous texting, and fast 3G + 4G LTE mobile internet downloads and uploads after installing a window cell booster in small office, house, or apartment.
In-Vehicle Window Mount Cell Antenna Signal Booster.
Car window mount cell antenna booster kit does not need an outside antenna & cable. It is essentially a phone cradle cellular booster. This in-vehicle 4G LTE cell phone signal booster kit is suitable for any vehicle such as cars, minivans, buses, trucks, RVs, SUVs, etc. It boosts signal to a single cell device. The device must be attached to the magnetic cradle and installation includes placing magnet adhesive on the back of the cell device so that it attaches simply as it is touched to the cradle.
Installation is quick and easy as there's no exterior antenna to install. This makes the signal booster very portable so it can easily be moved from one vehicle to another. It works for all cellular service providers in USA such as AT&T Wireless, T-Mobile, Sprint and Verizon Wireless as well as for all mobile service carriers in Canada such as Rogers Wireless, Telus Mobility, Bell and Freedom Mobile.
Important notes.
While both above detailed indoor and in-vehicle window mount antenna signal boosters do not require outside antenna installation, they are not as powerful as other cell phone boosters that do. The reason for this is that external antennas mounted on top of houses or cars reach out farther to catch signals from farway cell towers and they bypass more obstructions making them more powerful tools against very weak or non-existent indoor cell signals.
---
Share this post
---
---