Energy Company Executive's Home/Office Phone Booster Case Study
Nov 15, 2018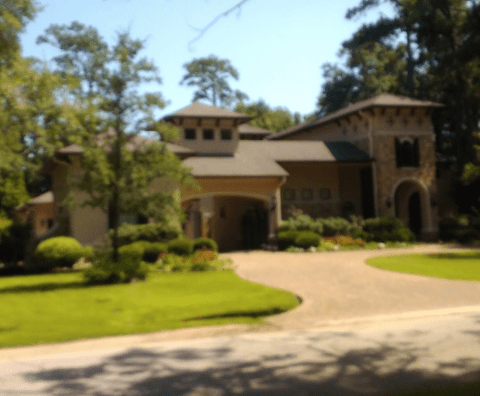 Reliable year-round cellular coverage was badly needed throughout a large home in Houston, Texas.
Synopsis
In Houston, Texas, the owners of a 7,000 ft.² home urgently required reliable 4G cellular signal within the home. A member of AARP, the homeowner was an energy company executive and was completely dependent on achieving continuous, quality signal connectivity to their company. A SureCall Force 5 2.0 phone booster system was installed in the home, which resulted in happy customers and reliable 4G LTE signal reception throughout the entire premises.
Problems With Cellular Connectivity
Owners of a 7,000 sq. ft. house in Houston, Texas, were in immediate need of reliable and fast 4G cell phone signal for quality voice and data connectivity in their home. With one of the homeowners being a senior energy company executive, it was vitally important that they be able to achieve full-time connectivity to their company. The lack of 4G coverage in the home was primarily due to the materials used to construct this quality building, which included Stucco and stone wall and the building being encompassed by Radiant Barrier insulation.
Radiant Barriers are extremely reflective, which is why they are typically used to redirect radiant heat. In this 7,000 square feet home, the barrier was designed to ensure solar heat was kept out of the home, so it had been affixed to the Stucco wall. Radiant Barriers are commonplace in warm clients like American Southern climates. However, combining a Radiant Barrier with a Stucco wall not only blocks out solar heat but it also prevents cellular signal from entering a building. With radio waves being unable to penetrate the building, the result was that this home was unable to achieve any 4G coverage.
Solution: Phone Booster Installation
Our qualified RF technicians carried out an extensive site survey across the home. Signal readings were taken from both inside and outside the home. This helped determine which phone coverage booster would be ideal in this situation. At the same time, our technicians charted the cable routes. They also determined an ideal location for placement of the new phone booster main unit. This main unit connects all cables coming from antennas. The cable coming from exterior antenna connects to the port on one side marked, "Outside". The cables connected to interior antenna connects to port on other side marked, "Inside".
Because of the building materials used to construct this home, the layout, the size of the building, and other pertinent factors identified by the technicians during their site survey, it was proposed that a SureCall Force5 2.0 phone booster with six inside antennas be installed. The reason why it was chosen is because it is the perfect booster to use in large buildings and it is capable of achieving strong external cellular signals without damaging or overloading the phone boosting unit. In addition, it simultaneously supports multiple cellphones on multiple cell phone carrier networks such as Verizon, T-Mobile, and AT&T Wireless.
Installation of the Phone Boosting System
Main phone booster unit installed inside home:
Once the cable routing and antenna had been identified, installation of the complete phone booster system was carried out. This included installation of interior server/ broadcast and exterior donor/ tower antennas. Shown below is the off-white colored triangular exterior antenna mounted professionally. The entire installation process was conducted in such a manner as to ensure that the phone booster unit, including its peripheral accessories, were professionally installed in safe locations.
Exterior antenna pointed precisely towards nearest relevant cell tower:
Phone Booster Post-Installation Results
Following the installation of the phone boosting system, testing of the cellular phone signal was carried out across the home. Owners of the 7,000 square feet home immediately started receiving 2 to 3 bars of strong, reliable 4G LTE signal on all devices throughout their home. With fast and reliable voice and data with 4G LTE cell signal speeds, the satisfied owners had access to consistent and reliable cell phone reception through the entire building. They were now able to successfully connect with the outer world at any time, thus enhancing their work-from-home environment.
Many seniors and members of AARP (American Association of Retired Persons) have benefitted from installing our cell phone signal boosters. AARP is the nation's largest nonprofit, nonpartisan organization dedicated to empowering Americans 50 and older to choose how they live as they age. We provide cell phone booster discounts for those experiencing poor cell phone reception in their homes.
Are you experiencing a similar scenario? Is your house located in a very remote or rural area with very bad reception? We may be able help! We provide phone booster installation across the nation. Please call us for a FREE consultation at 1-855-846-2654. Or simply submit basic details at link above so we can provide you with a phone booster system materials and install quotation.
---
Share this post
---
---