Helping To Make Calls in Very Rural Areas: A Phone Booster Case Study
Nov 16, 2018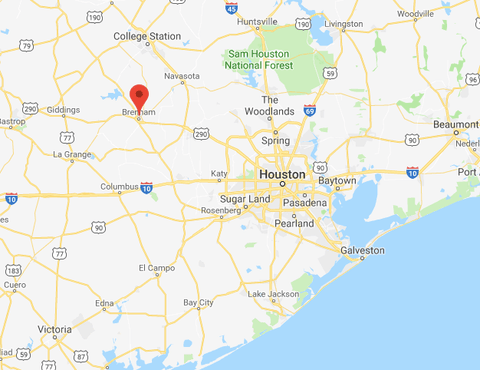 Most rural areas have this problem, but there is a solution.
Remote areas are notorious for bad phone signals. This is so because the cellular tower is usually very far away. To make matters worse, typical rural areas have wooded forests with tall trees that block already weak signals that may otherwise manage to reach inside the rural homes and businesses.
Where was the Problem?
Our case study today involves a house located in the middle of nowhere, and could hardly get one or two bars of cellular signal outside the house. Once inside that Brenham, Texas home, it would be rare to be able to hold a conversation on the cellphone.
The Seriousness of the Problem
As obvious as it may seem, the homeowner of this small 3,000 sq. ft. house in Brenham, Texas was tired of seeing "No Service" on his phone most of the time when he needed to call or when he was expecting a call. No need to elaborate that being in such a situation is not a very good feeling. To make matters more difficult, the homeowner is retired and depends on cellular communication for medical needs and to communicate with children.
Help Arrived: Phone Booster, the Solution
Complete coverage was needed including the three car garage which is attached to the house. House is all one story so is very spread out.
Most powerful Yagi antenna installed pointing precisely to relevant cell phone tower:
A Powerful Phone Booster Main Unit Installed in the Attic:
While there're other phone boosters that are even more stronger, we used the powerful SureCall Fusion 5x 2.0 with 3 in-building dome antennae because this kit was good enough to get the job done. As expected after installation, we got complete coverage in his remote area rural home that had very poor signal reception. This phone booster we used is indeed one of the best cell phone signal boosters for service in rural areas by all carriers such as AT&T, Verizon, T-Mobile, and Sprint. Another even more powerful one we recommend in extreme cases is the SureCall Force5 2.0.
Thrilled with results.
Homeowner used a cellular hotspot for Internet access and found that with the cellular booster, it improved the hotspot speed as well. Home-owner was very thrilled and relieved to know that help will now be just a cell phone call away, if help was ever needed in an emergency. Very happy to be able to help!
Are you in a similar situation? Is your house located in an extremely remote or rural place with very weak reception? We may be able help! We provide phone booster installation across USA not only in major cities, but in rural isolated areas where our customers live and work. Please call us for a FREE consultation at 1-855-846-2654. Or submit simple details at link above, so we can provide you a quotation for installation of a phone booster kit to strengthen the cellular signals inside your home or business.
---
Share this post
---
---