High Performance Fixed Antenna Cell Phone Signal Booster Review
Jul 02, 2018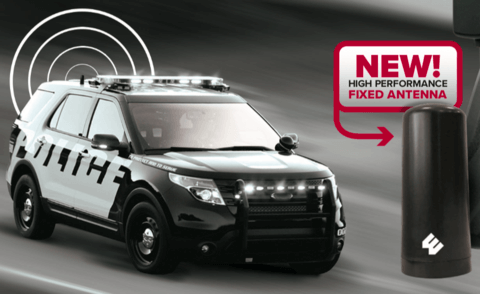 The following review goes over all details of the high performance fixed antenna cell phone signal booster that has been designed for installation in fleet vehicles such as the following:
Fixed Antenna Booster Kit Contents:
Drive 4G X booster.
4G NMO antenna.
14 ft. NMO mounting cable.
6 ft. RG-58 extension cable.
New in-vehicle server antenna.
Hardwire power supply 851111.
Hole drilling protective tape.
O-ring sealant.
Installation Instructions.
Fixed Antenna Booster Kit Features:
Kit will use a high performance NMO antenna.
Clutter free installation - all cable besides server antenna can be hidden.
14 feet mounting cable with 6 feet optional extension allows the antenna to work on a wide range of vehicles.
Securely mounted antennas and power.
Uses new in vehicle server antenna.
Includes O-ring sealant to prevent leakage.
Includes protective tape so vehicle is not damaged when installing antenna.
Improves voice and data speeds inside vehicles.
Will help keep people working from vehicle connected while on the road.
Boosts fleet tracking devices allowing fleet managers to better track vehicles.
Updated Antenna Performance.
Antenna Efficiency Calculated (in %) From Spherically Integrated Gain.
New NMO antenna will have better performance than 301126 (Mini Mag Antenna).
NMO antenna tested with 14 feet RG-58 cable.
Mini Mag tested with 12 feet RG-174 cable.
Target Market.
Professional installers.
Upfitters.
Government fleets.
City/ Municipalities.
Commercial fleets.
Fleet managers.
Target Vehicles.
Cars and trucks class 1-5.
Total fleet and non-fleet size 2018 cars and trucks class 1-5.
---
Share this post
---
---