MiFi vs Wifi: What is the difference between Mi-Fi and Wi-Fi?
Jun 15, 2018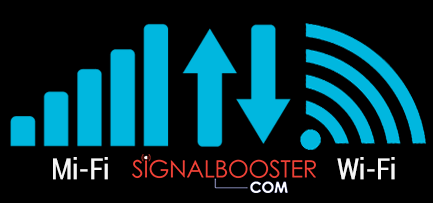 Should I get a Mifi or a Wifi for myself? What exactly is the difference?
Don't let the similarity in nomenclature confuse you. Both Mifi and Wifi have their own roles in the world of wireless connectivity.
Difference Between Wi-Fi and Mi-Fi.
Wi-Fi provides wireless connectivity to devices using fixed hotspots. Therefore, in essence, it is a technology.
Mi-Fi, on other hand is a device. It is a mobile hotspot device that provides connectivity to other devices on-the-go via a process called tethering.1
Let us take a detailed look at what this difference means for you, as a wireless internet consumer.
Wi-Fi (aka. Wireless Fidelity).
The name "Wi-Fi", which is a trademark of the Wi-Fi Alliance, refers to the technology that connects multiple devices via wireless local area networking (WLAN) based on the IEEE 802.11 standards. Interestingly, Wi-Fi has also become a popular way to address devices that act as a Wi-Fi hotspot and create a WLAN using a router connected to an Internet Service Provider (ISP). Such WLAN then feed the various devices such as mobile phones, tablets, and laptops with broadband wireless internet. The WiFi antenna signal strength indicator icon or symbol has a dot at the bottom which symbolizes the WiFi source. Each wave that radiates upwards from it indicates higher strength or power of the WiFi coverage.
Mi-Fi (aka. "Mobile Wi-Fi" and "My Wi-Fi").
Although it has not been mentioned anywhere explicitly, the term Mi-Fi can be understood as "Mobile WiFi". Some people call it My WiFi or My-Fi. Mi-Fi is actually a brand name for a wireless device that acts like a mobile hotspot. MyFi is used to create an ad-hoc WLAN network wherever you go. Smart phones and tablet computers are mostly used to tether with such devices to connect to Internet for wireless data transfer. Just like Wi-Fi connectivity to Internet is used on computers and laptops, MiFi devices are also used to tether with desktops and lap tops for using mobile data service provided on a SIM card inserted in a Mi-Fi device. Rarely, an extra cost may be incurred on top of mobile service plan to enable it to tether and thus use MiFi as it is intended to be used. Like using Wi-Fi for broadband Internet service from an Internet Service Provider (ISP), there would also probably be a cap (albeit much lower) on amount of data transfer allowed when using the respective cell service plan with MiFi devices.
In USA, Canada, and Mexico, Novatel Wireless is the holder of the "Mi-Fi" trademark while Hutchinson 3G owns it in United Kingdom. This being said, Mi-Fi is used globally to informally address any device capable of providing a mobile hotspot for internet connectivity. Such devices, also known as a Mi-Fi routers comprise of two main parts: a modem, and a Wi-Fi router. The Wi-Fi router provides Wi-Fi connectivity while the modem provides connectivity to wireless devices based on wireless standards such as 3G or 4G or LTE. When connected to a cellular network, a Mi-Fi device can serve up to ten devices. The MiFi antenna signal strength indicator icon or symbol has four or five bars that progressively increase in height. This is same as in mobile smartphones. Each consecutive bar symbolizes higher strength or power of the cellular or mobile coverage. 
What does this mean for as a Consumer?
As a consumer, a broadband Internet Wi-Fi router will take care of your wireless internet needs in a fixed, stationary area, such as an office or a room. This is ideal because most ISPs offer unlimited data or data limits of hundreds of gigs which would suffice for most users. If you want the same degree of connectivity when you're in your vehicle or when you are traveling, a Mi-Fi router does the job for you. Mi-Fi routers work fine in stationary situations too, but they are not usually preferred in such instances due to lower wireless data transfer limits typical of mobile data plans.
Mi-Fi Router versus Mobile Phone Hotspots?
Some people have frequently questioned the need of a Mi-Fi router when they can easily create a mobile hotspot with mobile Internet available on mobile phones and use it to create a wireless on-the-go network.
If you're looking for a powerful internet connectivity on-the-go without having to compromise between voice and data, save your phone's battery, and save your phone's data balance, you don't need to compromise on Internet quality. A Mi-Fi router is your device. 2
Mi-Fi & WiFi signal boosters.
All in-building & in-vehicle cellular signal boosters are essentially Mi-Fi signal boosters. They amplify mobile signals that a MiFi device or hotspot can emit. Wi-Fi signal boosters enhance and expand broadband Internet signals to provide faster wireless data transfer speeds and expand its coverage over spaces that have weak wifi signals.
References:
1 Thorpe Edgar, Thorpe Shorwick, The Pearson Concise General Knowledge Manual 2018, Pearson Education, 2018.
2 https://www.truconnect.com/blog/difference-between-mifi-and-wifi/
---
Share this post
---
---