Small Company in Florida Eliminates Slow Data and Dropped Calls
Jul 10, 2017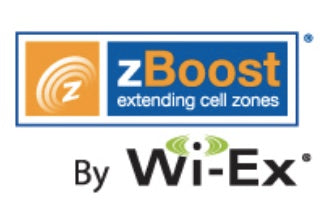 A Case Study.
The Total Building Environment South, Inc. Company installed zBoost SOHO cellular signal booster, perfectly eliminating slow data and dropped calls issues.
Customer Details.
The coverage for Sprint and other carriers in Pinellas County, FL was so bad that getting a single bar was usually by sheer luck. Dropped calls were the order of the day. The small company needed a cell phone signal booster that would work with all carriers around to enhance the slow data and end the problem of missed calls.
Major Concern.
Find a reliable cell phone voice booster and cell phone data booster capable of ending the problem of dropped calls and slow internet across the premises.
Proposed Solution.
Dropped calls, terrible coverage and slow data speeds in mind, the small company sought a reliable signal booster. After combing through lots of low quality repeaters their eyes fell on the zBoost SOHO wireless signal booster. Less than 20 minutes of complete installation later, the small company from Florida was ready to transform its business communication in both voice and data.
About Total Building Environment South.
The Total Building Environment South Company is based in Pinellas County, FL. It offers total solutions in building automation, systems integration, CCTV systems, power monitoring and access control systems, among others. Dropped calls and slow data had a direct effect on their company considering the type of products they offered.
About zBoost.
Since 2002, zBoost has been offering cell phone signal amplifying products to businesses, homes, vehicles to M2M uses. The company has won lots of awards and its signal boosters don't obstruct carrier signals or framework.
Post Installation Results.
4-5 bar consistent signal.
Great reliable coverage and reception.
Faster data speeds.
Zero dropped calls.
Conclusion. 
Facing problems with your cellular signal reception in your business, office, home or car? SignalBooster.com is a zBoost's authorized dealer, installer and reseller. Provide your location information and requirements and the most effective system will be designed to meet your needs. The quote will include equipment cost and installation within the fastest timeframe.
---
Share this post
---
---