Top Sprint Signal Boosters that Work Best, at Low Cost!
Aug 04, 2021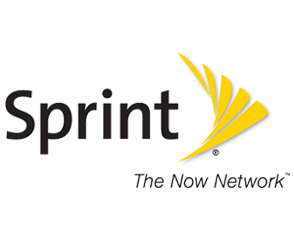 We have narrowed down the long list to top 3 best value Sprint cell phone signal boosters in a simple to understand format, whether you need in-building or in-vehicle cellular signal improvement.
The best Sprint signal boosters come handy, but hardly mean that Sprint doesn't offer top call quality, data and internet speeds. Typical Sprint 4G LTE speeds begin from upload levels of 2-3 Mbps, 6-8 Mbps downloads and peak speeds of up to 25 Mbps! 4G LTE devices are at a huge advantage considering in areas where LTE is unavailable they are able to access nationwide available 3G uploads of up to 500 Kbps, downloads of up 1.4 Mbps with peaks of up to 3.1 Mbps.
Cell service by Sprint is delivered reliably in most sections of the United States. However, lots of areas and critical locations still face weak to muddled Sprint cellular phone signal. Such areas like within cars, RVs, boats, offices, homes, warehouses among other large buildings including congested urban locales and extremely rural sections hardly get a strong cell service. Now you see you're not alone and why your Sprint cell has bad service. That is where a Sprint signal booster is helpful to get the job done.
Enhanced Sprint coverage.
You don't really need to despair once you realize Sprint cellular signal coverage is weak or erratic in your car, home or place of work. Sprint cell phone signal boosters actually take the weak cell reception and amplify it many times over into the strongest possible coverage. Even better, your Sprint cell amplifier actually does the same for other cellular carriers across United States.
Superb Sprint service in your vehicle.
Due to the varied terrains across US, dropping calls as you drive in your RV, ATV, camper, boat, truck or car is usually the reality on the ground. Vehicle Sprint signal boosters allow you to access a really powerful Sprint cell reception with just a single small amplifier. With 10X better cellular signal, the Sprint cell reception repeater covers every passenger in your vehicle. Amplifier ensures everyone in the vehicle enjoys top data speeds and quality voice service, including 4G LTE, reliable texting and superb call quality.
Perfect home Sprint cell services.
Whether you live in the remotest sections of rural America or congested cosmopolitan areas - dropped calls, low internet browsing speeds and poor texting service can affect your business, peace of mind, money, security. Sprint signal amplifiers get you the best possible enhanced cell signal, including 4G LTE data, text and voice where available. Whether you live in a small home, work in a large office or gigantic building there's a perfect cell phone signal amplifier just for you.
Multiple carrier advantage.
One critical advantage of the Sprint signal booster you purchase today from us is its ability to work not only with Sprint, but virtually with all other cell carriers available around your car, home, boat or office. Small cells, microcells and femtocells only boost a single carrier and might sound good, but a cell signal booster guarantee that every other carrier's signal will be improved.
Sprint network is increasingly expanding across United States and lots of superb LTE and other quality networks are being introduced. However, low signal problems caused by manmade and natural obstructions can affect the cell phone signal leading to very few bars on your device. Sprint signal boosters, trusted by commuters, fleets, outdoorsmen, hunters, campers, trail blazers, businesses and families will help make all the difference.
Would you like us to help?

We can perform site survey, suggest the most effective Sprint cell phone signal booster kit, and professionally install it for you.

Call:
1(855)846-2654
Or submit details to request Sprint signal booster & installation service quote.
---
Share this post
---
---