An item you're pre-ordering is on backorder so it will take few days to ship - are you sure you want to proceed to order it?
Close
Open Box Used WiFi Signal Booster, Repeater, Range Extender
USED, Open Box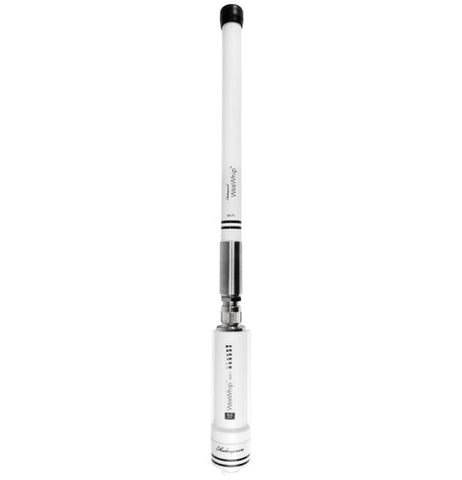 Open Box Used WiFi Signal Booster, Repeater, Range Extender
Regular price

$250.00 USD

Sale price

$229.99 USD
Best Price Guarantee. [1, 2, 3]
Buy Now, Pay Later with No Interest if paid in full within 6-12 months. Choose Klarna payment option at the checkout for details of this, and other long-term low-interest financing options.
Free Lifetime Support. SKU / Model: WIFI-BOOSTER-1-OB
Best Price Guarantee [1 2 3]
Splash-Proof, Long Range, Fully Integrated Wi-Fi Antenna, Receiver, Router.
Call for FREE consultation:
1(855)846-2654
Need installation quote, or help with designing a custom solution? Submit a request for quote.
Description
Reviews
Questions & Answers
Data Sheet / User Guide
Make An Offer
Warning
Description
Product Description
Open Box Used Complete Universal Plug and Play WiFi Signal Booster, Repeater, Wireless Range Extender kit is tested and works perfectly to increase public hotspot coverage and long range WiFi reception. It comes with our standard 60 days fully satisfied or money back guarantee!
Splash-Proof Long Range Wi-Fi Antenna, Receiver, Router (Fully Integrated In One Unit).
Complete Universal Plug and Play WiFi Booster kit boosts public hotspot coverage. This is a complete signal booster kit integrated fully in one unit. This high power indoor and outdoor wireless wifi extender has built-in Wi-Fi antenna, router, and receiver for strong and consistent internet reception anywhere. Great for homes and buildings or cars, trucks, recreational vehicles (RVs), boats.
It is easy to install with no software installation required! It can be used in homes, buildings, cabins, etc. It can also be very helpful outdoors in recreational vehicles. Being water resistant, it is good for marine vessels such as boats, yachts, and ships. However, for marinas and marine vehicles, we recommend our heavy duty metal WiFi antenna version signal booster kit because it has even higher weather proof rating (waterproof). However, this model is water resistant (splash-proof) when installed as instructed. Nevertheless, it must not be installed where it may be subject to continuous water sprays or submerging.
WiFi Signal Booster Antenna Installation Options.
It may be connected to any standard wireless access point or wireless router (Option 1) to create a Wi-Fi hotspot for wireless internet access from a mobile device like a phone, tablet, or laptop. It may also be connected directly to a laptop through the ethernet port to access internet only on the laptop (Option 2).
The Wi-Fi signal booster connects to any wireless router. It provides access for internet through ethernet cable, as well as by wireless connectivity. The WiFi network can be managed through any device with a web browser. See label under the device with the end cap removed for MAC ID.
WebWhip Wi-Fi extender / bridge / ethernet converter features a powerful 28 dBm receiver providing long range WiFi reception indoors, on road vehicles, or marine vessels on the seas offshore. It has a built-in router that connects directly to any computer through a standard Cat5 Ethernet cable.
It easily creates local Wi-Fi hotspot by synching to any wireless router. It boasts Power over Ethernet (PoE) meaning it has single wire for power and data. Therefore, no power is consumed from the device that is connected to it. 
This WebWhip is our fully integrated Wi-Fi antenna, receiver, and router for hassle-free internet reception on your RV, boat, cabin or anywhere else. This complete Wi-Fi Booster Kit includes Shakespeare Receiver Antenna, Power Injector, 25 feet Ethernet cable, DC Power Cord, AC Power Adapter, Mounting Kit (Mounting Rail size 7/8 inch to 2 inches). Easy to follow instructions included explain how to set it up and get it working and running, quickly and easily.
Specifications.
| | |
| --- | --- |
| Frequency and Wireless Standard. | 2.4 GHz, 802.11 b/g/n. |
| Radio Power. | Up to 28 dBm. |
| Antenna Gain. | 5 dB. |
| Range.* | Up to 7 Miles. |
| Throughput. | 100+ Mbps. |
| Wire. | 25 feet Ethernet cable. |
| Connectors. | N-Female (Antenna), Ethernet (Device). |
| Power Supply & Consumption. | 12V DC & 110/230 VAC, 600 mA Max at 12V DC. |
| Wireless Approvals. | FCC Part 15.247, IC RS210, CE. |
| RoHS Compliant. | Yes. |
| Kit Weight. | 38.8 oz. |
| FCC ID (USA). | SWX-M2B. |
| Dimensions. | 19.5 inches x 3.1 inches x 1.5 inches. |
*Range may vary based on hotspot strength, obstacles in line of sight, etc.
If you have more questions about this product and need more explanation, please read a blog on this integrated wifi signal receiver antenna modem kit, ask us a question under the "questions and answers" tab above, or please contact us.
Mounting the Wifi Antenna.
Includes mounting assembly including 2 U-bolts so you would not really need to buy a separate mount.
Mounting Options:
Horizontal rail: Assemble the U-bolts and brackets vertically as shown in image.
Vertical post: Square bolt-hole pattern on L-bracket allows U-bolts to be assembled horizontally to allow mounting on a vertical post.
Flat vertical surface: Mounting on a flat vertical surface can be done through screwing the L-bracket directly onto the mounting surface using screws (not included) to match the 1⁄4" (6.35mm) mounting holes.
Note: Always mount the device such that the antenna is pointing vertically upward and is in clear line of sight with the transmitting Wi-Fi hotspot. Mount away from other transmitters to avoid possible interference.
Reviews
Questions & Answers
I have a PepWave Surf SOHO router with 2 antennas, which one of the antennas do I connect my external antenna cable to?

Sorry, we're not familiar with that device so you must check the product user guide or contact manufacturer of your router to find out or determine which port uses antenna providing the network you need to boost.
Data Sheet / User Guide
Make An Offer
Warning
Note: For any signal booster to help, outside signal strength must be at least -110 dB or there must be a clear line of sight to a cell tower that is within twenty miles. Before ordering, please check outside signal level in decibels or ensure that you can make and hold a phone call at any good spot outside where you can mount an exterior antenna. Square footage stated in signal booster listings is based on good signal outside. If it is any weaker, the boosted sq. ft. area will be considerably lower, accordingly.
Kevin K. of Anderson, California gave the following review:
Website is easy to use with plain straight forward info but could have had more on testing signal strength to make sure you get a strong enough booster.
Therefore, please note that stated sq. ft. coverage is based on good signal outside. For best results: If outside signal is weak, we suggest choosing the next higher sq. ft. coverage kit. If outside signal is very weak, we suggest choosing the kit with even more higher sq. ft. range bracket. Basically, higher the sq. ft. bracket, the more powerful the signal amplifier with greater Gain as well as higher uplink and downlink output power.
If outside signal is too weak (weaker than -110 dB), submit request for cell coverage solution assessment. Upon receipt of questionnaire, we will perform residential or business site survey. This will help us determine the system that is needed to improve cell coverage. Then, we will create system design using that system such as femtocell, active or hybrid distributed antenna system (DAS), or other carrier feed signal enhancing method available that will work at your signal-challenged location. Finally, we will schedule for installation after equipment and installation service quote has been approved by you, or your company.
For non installation-included kits: Most home / office / building cell signal booster kits only include bracket to mount exterior antenna on outside wall, edge of roof, or existing pipe up to 2 inches in diameter. Mounting pole not included with most kits, unless stated specifically that it is included for free. Therefore, a mounting post must be purchased separately if you will require it to mount exterior antenna.
---
Related Products