Blind Dropship Signal Boosters, Related Parts, Accessories - No Invoice Included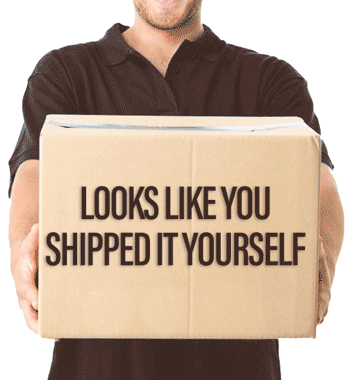 Blind Dropship Signal Boosters, Related Parts, Accessories - No Invoice Included
Best Price Guarantee. [1, 2, 3]
Buy Now, Pay Later with No Interest if paid in full within 6-12 months. Choose Klarna payment option at the checkout for details of this, and other long-term low-interest financing options.
Free Lifetime Support. SKU / Model: DROPSHIP
Best Price Guarantee [1 2 3]
Call for FREE consultation:
1(855)846-2654
Need installation quote, or help with designing a custom solution? Submit a request for quote.
Description
Reviews
Questions & Answers
Make An Offer
Warning
Description
Product Description
Dropship wifi and cell phone signal boosters, related parts and accessories. It is a small price to pay per order, considering the fact that you don't have to invest in products until you need them, and the savings you would accrue by saving on shipping costs that you would otherwise incur to ship to yourself and then shipping elsewhere.
Obviously, this cannot be ordered without accompanying item(s) you need dropshipped. Therefore, please order whatever you need and add this to have us dropship it to your designated person and address for you. This concept works great for online businesses that buy and sell products online, but do not have warehouse, or storage space to stock products until they get sold. Simply try to sell the products we carry - Then have us dropship to your customers after you get orders for them.
Blind Drop Shipping Services.
At SignalBooster.com, not only do we supply the latest and most technologically advanced cellular signal boosting products available on the market today, we also offer a range of business services to suit our commercial customers. You probably already know that we stock an enormous range of high quality, high tech cellular signal boosting products and that our prices are highly competitive. But did you also know that we provide blind drop shipping services, allowing you to on-sell our products directly to your customers?
Introducing the Blind Drop Shipping Service By SignalBooster.Com.
In an exciting move, we now offer our B2B clients the chance to on-sell our signal boosting products directly to their customers. No longer will you need to pay for additional shipping and make your customers wait while products get sent from us to you and then from you to your customers. In a surprisingly simple process, when your customer places an order with you, you can put this order directly in with us and we will ship the product straight from our warehouse directly to your customer. Even better, we will ensure that your company's address is included in the packaging, so your customer will be under the impression that the order came directly from you. There will be no promotional material or anything else on or within the package to suggest that the product has been drop-shipped or that it has come from anywhere other than directly from you.
The process is simple. After your customer has ordered a product from you, simply put the order in with us and add this Dropship product listing along with the product(s) your customers ordered from you. Order(s) will be shipped as arriving from the Billing address.
Perhaps the best part of our new blind drop shipping service is that you get to choose your own profit margin. When you become a wholesale reseller of SignalBooster.com, you can set your own prices and find your own customers in whatever way you choose. After your customer has completed the order with you, you simply make an order with us and we take care of the rest. The difference between the amount your customer paid you and the wholesale prices shown on our website is straight profit for you.
Understanding Blind Drop Shipping.
Blind drop shipping is a well-established business in which the retailer does not keep any physical stock of products but are simply part of a supply chain. Your role is to set up your online or offline marketplace, connect with your customers, and receive orders and payments directly from your customers. Once you receive an order, you then make the corresponding order with us as your wholesale supplier. We then package up the order and send it directly to your customer without putting invoice details in the box. The customer believes the order has come directly from you. Your profit margin is the difference between the wholesale cost charged by us and the market price your customer paid directly to you.
Even better, blind drop shipping ensures that products are sent out as quickly as possible, directly from our wholesale warehouse to your customer. No longer will customers have to wait as packages get directed from our warehouse to you, repackaged, and then forwarded on to the customer.
If you have been looking for a small business opportunity, drop shipping cellular signal boosting products could be a perfect idea. With no need to hold stock of your own, the setup costs of a blind drop shipping business are incredibly low. You also have the opportunity to start small by offering just a few of our most popular products and add products to your website as your business continues to grow.
Advantages of Blind Drop Shipping.
Advantages of running a small blind drop shipping business are numerous. Firstly, blind drop shipping is a fantastic way of starting a business with very little risk and negligible start-up costs. There are many studies of people who have experienced enormous success running seemingly large online businesses that appear to have enormous warehouses full of stock, when in reality they are small online businesses with no physical stock, no financial outlay, and no real risk.
Not only will you not need any initial financial investment nor any start-up costs, you also do not need to look for office premises, storage space, or anywhere to store a warehouse full of products. In reality, all you need is a computer, an Internet connection, and the know-how to build an online store and attract customers.
A blind drop shipping business is virtually risk-free. At SignalBooster.com, we take care of the majority of the work including delivering, packing, stocking, and storing all of the cell phone signal boosting products. All you need to do is choose which of our products you would like to offer to your customers. By choosing us to take care of all your warehousing, packaging, and shipping tasks, you leave yourself with plenty more time to take care of the other aspects of your business, like finding and nurturing your customers.
The Differences between Drop Shipping and Blind Drop Shipping.
The drop shipping business model has been around for quite some time. Drop shipping is a method of supply chain enterprise in which you gather orders from your customers and then direct a manufacturer or warehouse to ship the products directly from their storage facilities. The beauty of drop shipping is that you never have to store the products yourself or buy them upfront.
Blind drop shipping has all the benefits of drop shipping with one very important added advantage: the wholesaler (in this instance, the team at SignalBooster.com) will not only take care of packaging and shipping the product directly to your customers but will also put your billing business name and address on the packaging and invoicing included within the product. This gives your customers the impression that the products come directly from you, strengthening the image of your company and making your customers believe that you are a large company with your own warehouse full of stock.
Blind drop shipping is a business model that is both effective and simple. You will never have to deal with concerns about stock management and storage, nor will you need to worry about packaging and shipping products to your customers. All you need to do is market the products, find your customers, and give your customers all the information they may need to help them make the right choice between the various products on offer.
Why Choose Cellular Signal Boosters for Your Blind Drop Shipping Business?
The first and most important element of a successful business enterprise is having a stable market in which to offer your products. This is why cellular signal boosters are the ideal product for your new blind drop shipping business. Almost every single person in the world owns a cell phone, with some statistics suggesting that as many as nine in ten adults in the United States own at least one cellular device.
In some areas, and particularly in moving vehicles, rural or beachside areas, and areas with low population density, the cellular signal can be non-existent, spotty, or unreliable. This is where cellular signal boosters come in. Cellular signal boosting products can turn areas of spotty or unreliable signals into areas where people can simultaneously enjoy multiple cellular devices with strong levels of cellular signals. Building a business around cellular signal enhancing technology keeps you on the cutting edge of mobile trends, allowing you to provide your customers with the products they need so they can enjoy their cellular devices to their full capacity.
At SignalBooster.com, we are authorized by SureCall and Wilson Electronics as a reseller of weBoost cellular signal boosting products. weBoost and SureCall products can improve data and cellular signals by as much as 32 times and are fully compatible with all cellular products on any network within the United States. Both brands and others like it offer products to suit buildings of varying sizes, and even offer specific products to provide enhanced cellular signals in moving vehicles.
The products offered at SignalBooster.com are the best quality signal boosting products available on the market, ensuring that your retail business will earn an excellent reputation for providing high-quality cell signal boosting products to the satisfaction of your customers. Not only do we pride ourselves on offering only the best quality signal boosting products, we also ensure that all products are packaged carefully, shipped as soon as possible, and arrive safely with your company's name and address details clearly displayed for your customer to see.
At SignalBooster.com, we stock the full line of cellular signal boosting products, including:
Cellular signal amplifiers for business premises, offices, and homes of all sizes.
Multi-use and single-use boosters for marine vessels and moving vehicles.
Data signal boosters for use in mobile to mobile situations.
An impressive line of high-quality accessories for cellular devices.
If you're interested in creating your own blind drop shipping business and are considering stocking some or all of our high-quality cellular signal boosting products in your new online retail store, feel free to contact us with any concerns or questions you may have. Otherwise, if you're ready to go ahead, you can start the process by creating a wholesale sales account on our website to take full advantage of our wholesale selling program. Once you have created your wholesale account, please contact us so that we can ensure that our generous wholesale pricing is applied to your account.
If you are not ready to create an account and would just like to try one or two orders first to see how the process works, simply place an order on our online store and leave a note in the "Comments" box to let us know that this is a blind drop ship order, and make sure that you give us your company's name and address for inclusion on the invoice and packaging ready to be sent to your customer.
Reviews
Questions & Answers
QUESTIONS & ANSWERS
Have a Question?
Be the first to ask a question about this.
Ask a Question
Data Sheet / User Guide
Make An Offer
Warning
Note: For any signal booster to help, outside signal strength must be at least -110 dB or there must be a clear line of sight to a cell tower that is within twenty miles. Before ordering, please check outside signal level in decibels or ensure that you can make and hold a phone call at any good spot outside where you can mount an exterior antenna. Square footage stated in signal booster listings is based on good signal outside. If it is any weaker, the boosted sq. ft. area will be considerably lower, accordingly.
Kevin K. of Anderson, California gave the following review:
Website is easy to use with plain straight forward info but could have had more on testing signal strength to make sure you get a strong enough booster.
Therefore, please note that stated sq. ft. coverage is based on good signal outside. For best results: If outside signal is weak, we suggest choosing the next higher sq. ft. coverage kit. If outside signal is very weak, we suggest choosing the kit with even more higher sq. ft. range bracket. Basically, higher the sq. ft. bracket, the more powerful the signal amplifier with greater Gain as well as higher uplink and downlink output power.
If outside signal is too weak (weaker than -110 dB), submit request for cell coverage solution assessment. Upon receipt of questionnaire, we will perform residential or business site survey. This will help us determine the system that is needed to improve cell coverage. Then, we will create system design using that system such as femtocell, active or hybrid distributed antenna system (DAS), or other carrier feed signal enhancing method available that will work at your signal-challenged location. Finally, we will schedule for installation after equipment and installation service quote has been approved by you, or your company.
For non installation-included kits: Most home / office / building cell signal booster kits only include bracket to mount exterior antenna on outside wall, edge of roof, or existing pipe up to 2 inches in diameter. Mounting pole not included with most kits, unless stated specifically that it is included for free. Therefore, a mounting post must be purchased separately if you will require it to mount exterior antenna.
---
Related Products