An item you're pre-ordering is on backorder so it will take few days to ship - are you sure you want to proceed to order it?
Close
WiFi Signal Booster, Repeater, Wireless Range Extender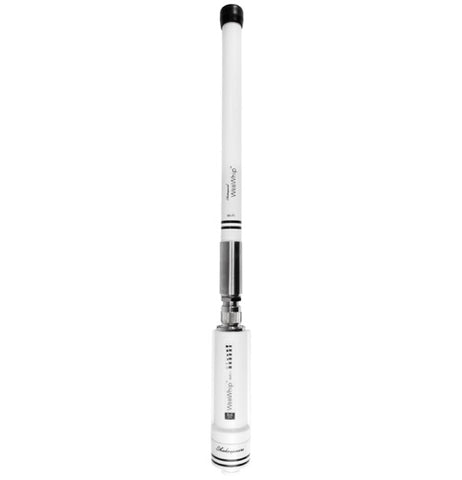 WiFi Signal Booster, Repeater, Wireless Range Extender
Regular price

$550.00 USD

Sale price

$499.99 USD
Best Price Guarantee. [1, 2, 3]
Buy Now, Pay Later with No Interest if paid in full within 6-12 months. Choose Klarna payment option at the checkout for details of this, and other long-term low-interest financing options.
Free Lifetime Support. SKU / Model: WIFI-BOOSTER-1
Best Price Guarantee [1 2 3]
Splash-Proof, Long Range, Fully Integrated Wi-Fi Antenna, Receiver, Router.
Call for FREE consultation:
1(855)846-2654
Need installation quote, or help with designing a custom solution? Submit a request for quote.
Description
Reviews
Questions & Answers
Data Sheet / User Guide
Make An Offer
Warning
Description
Product Description
Splash-Proof Long Range Wi-Fi Antenna, Receiver, Router (Fully Integrated In One Unit).
Complete Universal Plug and Play WiFi Signal Booster, Repeater, Wireless Range Extender kit increases public hotspot coverage. This is a complete signal booster kit integrated fully in one unit. This high power indoor and outdoor wireless wifi extender has built-in Wi-Fi antenna, router, and receiver for strong and consistent internet reception anywhere. Great for homes and buildings or cars, trucks, recreational vehicles (RVs), boats.
It is easy to install with no software installation required! It can be used in homes, buildings, cabins, etc. It can also be very helpful outdoors in recreational vehicles. Being water resistant, it is good for marine vessels such as boats, yachts, and ships. However, for marinas and marine vehicles, we recommend our heavy duty metal WiFi antenna version signal booster kit because it has even higher weather proof rating (waterproof). However, this model is water resistant (splash-proof) when installed as instructed. Nevertheless, it must not be installed where it may be subject to continuous water sprays or submerging.
WiFi Signal Booster Antenna Installation Options.
It may be connected to any standard wireless access point or wireless router (Option 1) to create a Wi-Fi hotspot for wireless internet access from a mobile device like a phone, tablet, or laptop. It may also be connected directly to a laptop through the ethernet port to access internet only on the laptop (Option 2).
The Wi-Fi signal booster connects to any wireless router. It provides access for internet through ethernet cable, as well as by wireless connectivity. The WiFi network can be managed through any device with a web browser. See label under the device with the end cap removed for MAC ID.
WebWhip Wi-Fi extender / bridge / ethernet converter features a powerful 28 dBm receiver providing long range WiFi reception indoors, on road vehicles, or marine vessels on the seas offshore. It has a built-in router that connects directly to any computer through a standard Cat5 Ethernet cable.
It easily creates local Wi-Fi hotspot by synching to any wireless router. It boasts Power over Ethernet (PoE) meaning it has single wire for power and data. Therefore, no power is consumed from the device that is connected to it. 
This WebWhip is our fully integrated Wi-Fi antenna, receiver, and router for hassle-free internet reception on your RV, boat, cabin or anywhere else. This complete Wi-Fi Booster Kit includes Shakespeare Receiver Antenna, Power Injector, 25 feet Ethernet cable, DC Power Cord, AC Power Adapter, Mounting Kit (Mounting Rail size 7/8 inch to 2 inches). Easy to follow instructions included explain how to set it up and get it working and running, quickly and easily.
Specifications.
| | |
| --- | --- |
| Frequency and Wireless Standard. | 2.4 GHz, 802.11 b/g/n. |
| Radio Power. | Up to 28 dBm. |
| Antenna Gain. | 5 dB. |
| Range.* | Up to 7 Miles. |
| Throughput. | 100+ Mbps. |
| Wire. | 25 feet Ethernet cable. |
| Connectors. | N-Female (Antenna), Ethernet (Device). |
| Power Supply & Consumption. | 12V DC & 110/230 VAC, 600 mA Max at 12V DC. |
| Wireless Approvals. | FCC Part 15.247, IC RS210, CE. |
| RoHS Compliant. | Yes. |
| Kit Weight. | 38.8 oz. |
| FCC ID (USA). | SWX-M2B. |
| Dimensions. | 19.5 inches x 3.1 inches x 1.5 inches. |
*Range may vary based on hotspot strength, obstacles in line of sight, etc.
If you have more questions about this product and need more explanation, please read a blog on this integrated wifi signal receiver antenna modem kit, ask us a question under the "questions and answers" tab above, or please contact us.
Mounting the Wifi Antenna.
Includes mounting assembly including 2 U-bolts so you would not really need to buy a separate mount.
Mounting Options:
Horizontal rail: Assemble the U-bolts and brackets vertically as shown in image.
Vertical post: Square bolt-hole pattern on L-bracket allows U-bolts to be assembled horizontally to allow mounting on a vertical post.
Flat vertical surface: Mounting on a flat vertical surface can be done through screwing the L-bracket directly onto the mounting surface using screws (not included) to match the 1⁄4" (6.35mm) mounting holes.
Note: Always mount the device such that the antenna is pointing vertically upward and is in clear line of sight with the transmitting Wi-Fi hotspot. Mount away from other transmitters to avoid possible interference.
Reviews
Questions & Answers
Will this work in an RV park in a wooded area? The WiFi comes in to the main building about 1-2 miles away with with plenty of woods and trees in between? I would like to capture the WiFi from the main building to the RV about 1-2 miles away.

Unfortunately, there can't be a concrete answer as there are too many variables. In theory, in perfect setting (straight line of site, no obstructions and strong base signal), this kit should work (we offer refund 60 days if it does not work and you return it within that time frame). But the rule of thumb for this Wi-Fi extender is that it will increase your range at 4X of what you currently have. Also to note, it does not amplify the signal. Slow in, slow out.

Ultimately, it starts with the building. How good is Internet at the building? What is the strength of signal at the building? Do they have an outside antenna on the building? Is there elevation change between building and RV? How dense is the wood and trees?
What types of trees exist in between? All those things contribute to the signal being diminished over those 1-2 miles.

1-2 miles in a wooded area will be very tough for any WiFi extension kit to handle, generally speaking.

Now about another powerful wifi boosting package which is called the WiFi CampPro 2 kit at https://www.signalbooster.com/products/long-range-wi-fi-repeater-kit-wifi-camp-pro-2

For best results we recommend placing WiFi CampPro2 in a location where you can already see at least one bar of Wi-Fi signal using a computer with a built-in Wi-Fi card. Then it can strengthen the signal. If the signal you are trying to improve cannot be detected at all where you plan to use the WiFi Camp Pro2 kit, then you may be too far away or there may be too many obstacles in between.

I would guess in your location 1-2 miles away, you're probably not detecting the signal at all with your devices directly, is that correct?

In some online reviews you may see a reference of 1-2 miles but this usually means open line of sight, and probably very powerful access points. Not all park access points (APs) are created equal. Parks with high power high end AP transmitters could cover a much greater distance than basic power ones for example.

Based on your description we do not believe Camp-Pro2 would work there. However if based off the comments above, you are getting 1-2 bars of reception that far away with your devices directly, then it could work.

For RV parks and camps, it is often a mix of 2 powerful options as follows.

EPMP – for backhaul, as PTP or PMP. The 3000 series is most current, been out a year & as a result the 1000 series is or will be EOS. 2000 series still viable.

Then for wifi:

You would probably go with outdoor APS, either omni or internally sectorized.

E700 is probably top of the food chain, and priced higher too (omni).

E500 more cost effective. Then there's the 501 & 502 sectorized to cover more specifically, and further reach.

No licenses subscriptions or mandatories. 3 year warranty outdoor. We also have switches too. Indoor wifi too. Although we have res Aps (real low cost) best to stay within e-series for seamless roams & interop. We also have wallplate APS with switch ports underneath for passthru, ata, voip etc.

Everything managed free via maestro (cloud or vm).

Outdoor areas with foliage & large metal RF shields (RV's) seem to be natures way of saying, "are you sure you don't want to enjoy nature?". Very challenging to provide wifi that people come to expect when at home, coupled with stuff like storms & rain to make it more fun.

For the site, are they giving wifi free everywhere or looking to have paid, limited or voucher access for you?

Please contact us to discuss. Thank you.

I'm trying to help a friend get wifi to her barn about 300 ft. from the trailer (i.e., metal roof). Would this device work in this situation? If so, would it pick up the wifi signal from the trailer and I can just connect another router in the barn to this device?

For best results we recommend placing the booster in a location where you can already see at least one bar of Wi-Fi signal using a computer with a built-in Wi-Fi card. Then it can strengthen the signal. If the signal you're trying to improve cannot be detected at all where you plan to use the booster kit, then you may be too far away or there may be too many obstacles in between.

Also, if you are looking to share reception with multiple devices at once, we would recommend this WiFi Camper Pro 2 kit instead:

https://www.signalbooster.com/products/long-range-wi-fi-repeater-kit-wifi-camp-pro-2

Please note that we're not able to know ahead of time exactly how far away Camp Pro 2 can pick up in any given environment. So as a rule of thumb, we recommend using it in areas where you can already see at least one bar of signal to the desired network.

In your situation, you have Wi-Fi signal coming from a trailer, and you would like to get better reception in your nearby barn. When you're in your barn now and using a cell phone or computer, can you see at least 1 bar of signal to the WiFi network coming from the trailer, or do you not pick up the trailer WiFi signal at all inside the barn? If you have to walk outside the barn toward the trailer to get the WiFi signal, how much closer do you have to walk before you can pick it up?

All these factors will determine how helpful this device would be. Lastly, we would like to assure you that if any wifi enhancing device you buy from us does not work, simply return for full refund of the cost of the product within 60 days of purchase.

Would this product be a reliable solution for getting wifi from my home to a barn approximately 300 yards away?

The unit would be good for that. But you would need to hook up another router to this item to create wifi in that space. It is all dependent on how good the base signal is at the house, line of site, etc.

We have a vacation home in a mobile home park that supplies free WiFi. The signal is not strong enough to work at our property. Would any of your products help boost the signal to our house? We would like to hook up a Nest thermostat so we can turn on the A/C prior to arriving at our property. We cannot get WiFi installed at our property.

I would recommend the WIFI Signal Booster, Repeater, Wireless Range extender. It searches and gets you access to wifi available from afar, and provided elsewhere. There is a link to the product: https://www.signalbooster.com/products/wifi-signal-booster-repeater-wireless-range-extender

With this, you can plug it into your own router then set up the Nest product.

Hello SignalBooster, I live in a small apartment above a barn and would like to connect to the DSL internet in the main house about 200 ft away. Would this work for me? There are pine trees in the line of sight. Phyllis

That should help you even with the trees in line.

can you use the wireless router in laptop with this WiFi Booster, and how do you set it up?

Yes, all you need to do is to connect this device to your laptop with an ethernet cable. This device has an ethernet port and so should your desktop computer. If your laptop computer does not have one, ethernet cable converters are available to connect ethernet cable from this wifi antenna device to the type of port available on your laptop to connect to.

If you have more questions, please read our blog post highlighting this wifi signal booster product: How does our WiFi Signal Receiver Antenna kit work?

Id like to know more about installation, you know, do you need a nearby AC outlet, will the signal go thru hard walls, things like that. I am not good at electronic things, but I have only 5bps (supposedly) and the router is connected to the computer in the last room of the house and the signal does not reach my smart TV in front of the house. I would appreciate your comments

Yes, connect the power supply of the device to an AC outlet that can be situated close to the router or computer. Ethernet connector of the power injector should be connected to the Ethernet port of the router. Your device such as laptop or Smart TV is then connected to the other side of the Ethernet cable supplied. This arrangement means that the actual device does not need to be close to the AC outlet. Although the signal will go through hard walls, how far it will travel depends on the exact structure surrounding it. Once the power injector has been connected as described above, connect Ethernet cable to the power injector and route it to a point closer to the TV in the front of the house. Connect the device to other end of the Ethernet cable and check if the signal reaches the TV before mounting the device.

Please see the user manual and answer to all your questions: WiFi Receiver User Manual

If you have more questions, please read our blog post highlighting this wifi signal booster product: How does Long Range WiFi Signal Receiver + Antenna + Router Kit Work?
Data Sheet / User Guide
Make An Offer
Warning
Note: For any signal booster to help, outside signal strength must be at least -110 dB or there must be a clear line of sight to a cell tower that is within twenty miles. Before ordering, please check outside signal level in decibels or ensure that you can make and hold a phone call at any good spot outside where you can mount an exterior antenna. Square footage stated in signal booster listings is based on good signal outside. If it is any weaker, the boosted sq. ft. area will be considerably lower, accordingly.
Kevin K. of Anderson, California gave the following review:
Website is easy to use with plain straight forward info but could have had more on testing signal strength to make sure you get a strong enough booster.
Therefore, please note that stated sq. ft. coverage is based on good signal outside. For best results: If outside signal is weak, we suggest choosing the next higher sq. ft. coverage kit. If outside signal is very weak, we suggest choosing the kit with even more higher sq. ft. range bracket. Basically, higher the sq. ft. bracket, the more powerful the signal amplifier with greater Gain as well as higher uplink and downlink output power.
If outside signal is too weak (weaker than -110 dB), submit request for cell coverage solution assessment. Upon receipt of questionnaire, we will perform residential or business site survey. This will help us determine the system that is needed to improve cell coverage. Then, we will create system design using that system such as femtocell, active or hybrid distributed antenna system (DAS), or other carrier feed signal enhancing method available that will work at your signal-challenged location. Finally, we will schedule for installation after equipment and installation service quote has been approved by you, or your company.
For non installation-included kits: Most home / office / building cell signal booster kits only include bracket to mount exterior antenna on outside wall, edge of roof, or existing pipe up to 2 inches in diameter. Mounting pole not included with most kits, unless stated specifically that it is included for free. Therefore, a mounting post must be purchased separately if you will require it to mount exterior antenna.
---
Related Products